Adams peak wedding
Juiliana & Lee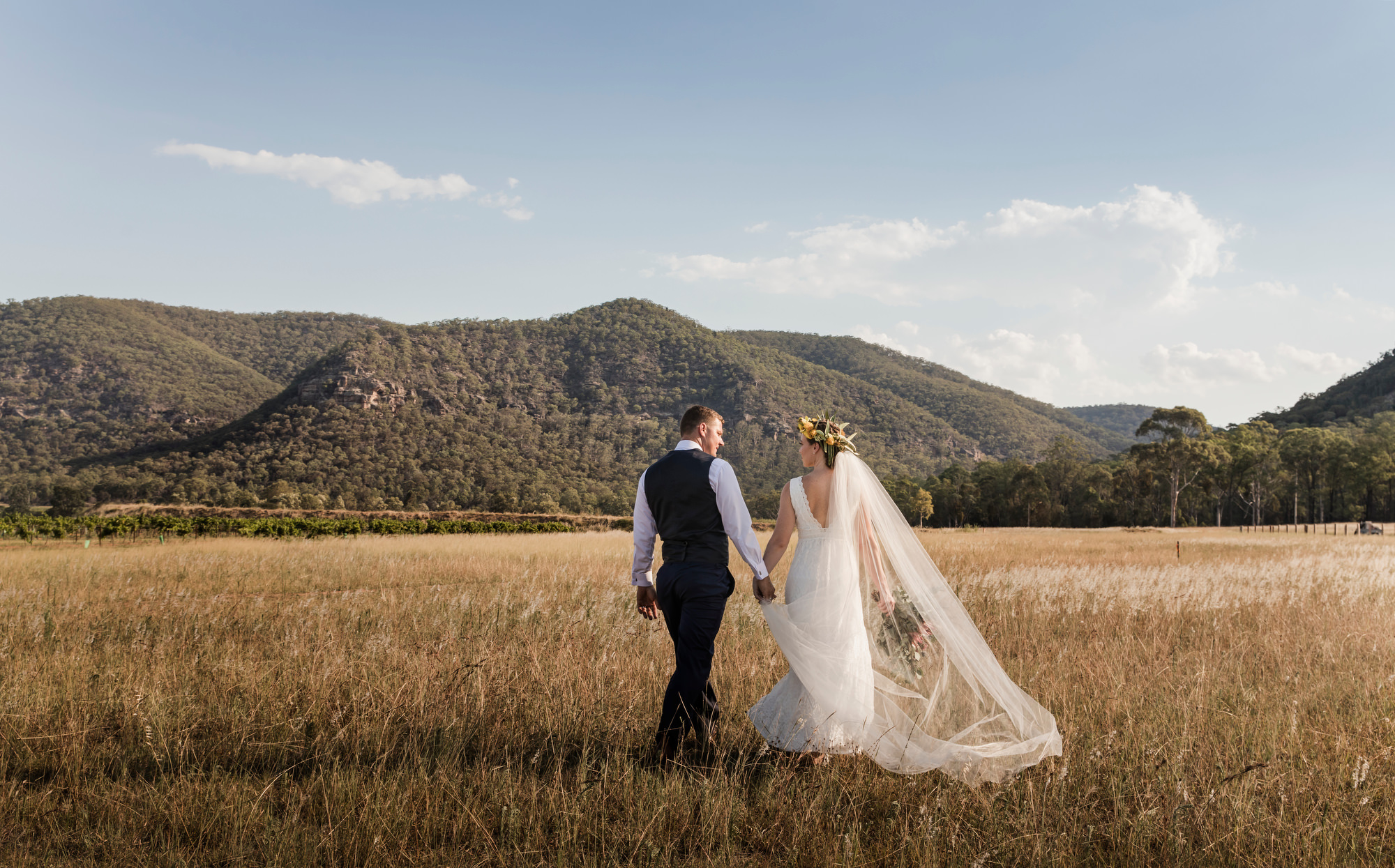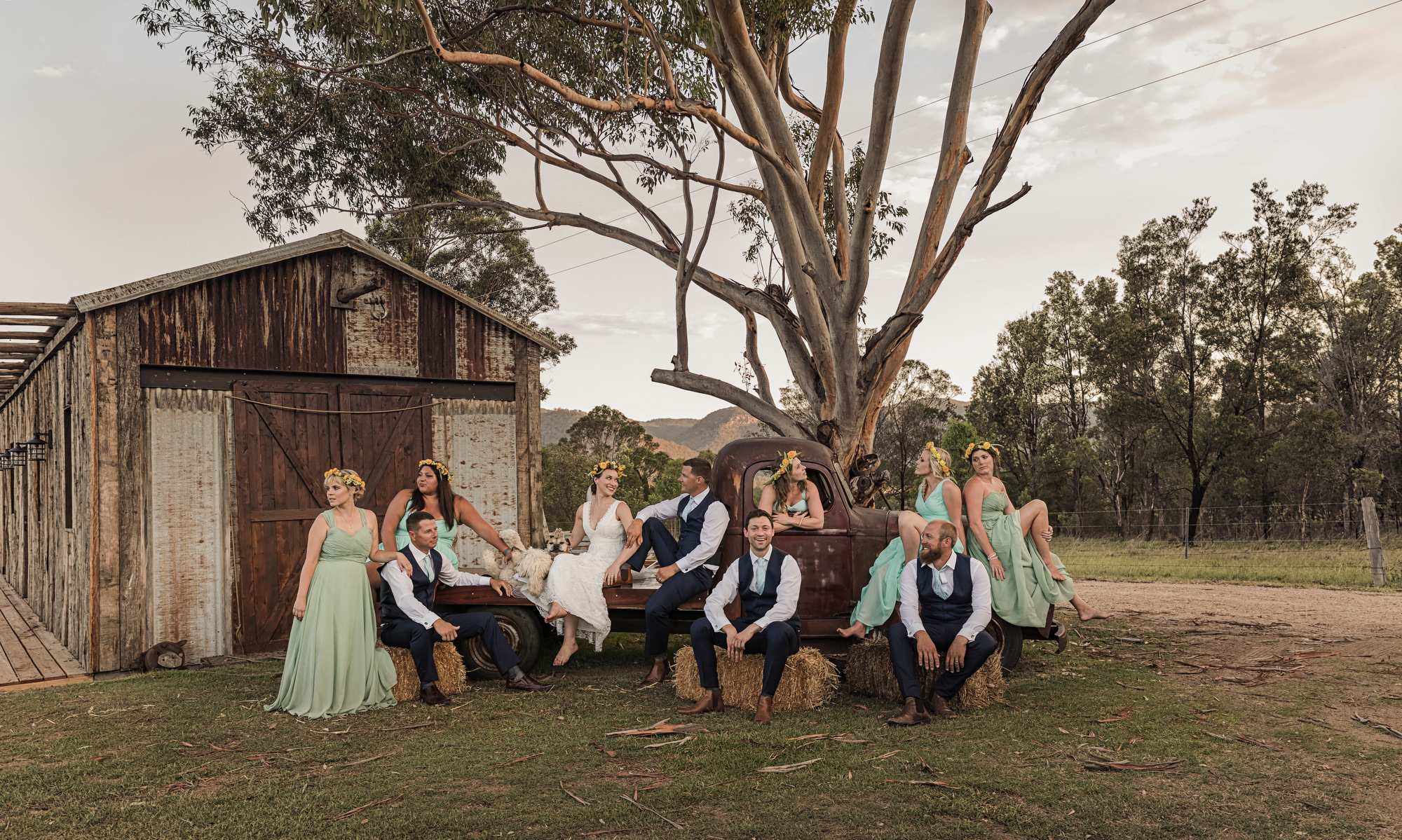 Click on image to go through to gallery
TELL US ABOUT YOUR PHOTOGRAPHER
Thierry took control of a 10 person wedding party that just wanted to have fun. He prepared us well for what to expect and was familiar with the venue which is why we picked him and were so grateful for it. He understood our priorities while also using his creativity and awareness of the nature around us. He captured some exceptional moments and made sure to include the dogs as much as possible.
VENUE COORDINATOR
MAKE UP ARTIST
Taylor Beck
CELEBRANT
FLORIST
WOW and Alyx Jayne
CATERING
Ceremony Venue
Adams Peak Country Estate
Reception Venue
Adams Peak Country Estate
Theming and Event hire
Love Letters Glow (J&L sign) the rest DIY
Transport
Serenity Grove
Wedding gown
Lulu's
Bridesmaid Dresses
For Her and For Him
Suits
Rundle Tailoring
Wedding engagement rings
Simon Curwood Jeweller
Entertainment
Vogue
How did you meet?
Juliana came to University of Newcastle on a study abroad program from Baltimore, USA. They met in February 2010, dated for the six month program, then did two years of long distance with three visits in between. Juliana moved back to Newcastle in 2012 after graduating from University. The longest they went without seeing each other was six months and eleven days.
How did he/she propose?'
Lee proposed while getting their photo taken in front of their newly purchased home's "sold!" sign. Lee's best man captured the photo while the soon to be neighbours looked on a graduated them while welcoming to the lakeside neighbourhood.
Tell us about the wedding dress?
Conscious of the impact the wedding industry has on the environment, Juliana picked a simple, lacy dress with the hopes of trimming it into a knee length sundress to wear again and again.
Tell us about the ceremony?
Yankee & Zoe, the couple's first and second born furbabies, carried the rings while Juliana's cousins and brother, on their first trip to Australia, stood by. Juliana's parents performed a traditional Native American ceremony to honor Juliana's Cherokee heritage and welcome Lee into the family. Pastor, Jen Wendtman brought a spiritual element based on love and inclusive Christian views.
Tell us about the reception?
The vibe was casual, fun and all about two families from opposite ends of the Earth meeting for the first time. There was surprise choreography, the two dogs, and cousins from each side hugging and dancing together.
What was the most memorable moment?
The first look under a magical tree at Adams Peak where Julana & Lee shared their promises to each other before the ceremony. The couple felt strongly about writing their own vows but wanted to share them in private which allowed the guests a shorter ceremony in the summer heat. Thierry organised the most perfect first look which Juliana and Lee had decided to do at the last minute.
Please list the menu and meal details:
The fanciest barbecue
Songs played (walking down the aisle, leaving ceremony, first dance etc)?
Hey There Delilah, Plain White Ts - Juliana walking down the aisle. Adore, Amy Shark - Farewell song. Your Song, Elton John - First Dance.
Did you have a budget and were you able to stick to it?
Yes and yes, came out under budget if not including the wedding bands.
What was your colour theme and colour palette if applicable?
Natural pastel greens.
What was the total cost of your wedding (excluding honeymoon)?
$36,000
What did you do for your Hens & Bucks Parties?
Lee went camping and fishing with mates. Juliana had and beach and pizza party.
Where did/will you go on your Honeymoon
Iceland
What did you do for your Hens & Bucks Parties?
Lee went camping and fishing with mates. Juliana had and beach and pizza party.
Any other details that you would like to provide or funny / interesting stories about how you met or happenings on the wedding day.
Thierry's photos reflect the fun spirit on the day which was missed by many of Juliana's American family who couldn't attend the wedding. The photography allowed them to be included in the joyful moments and cohesion of two families joining.