ADAMS PEAK WEDDING
LAURA & BEN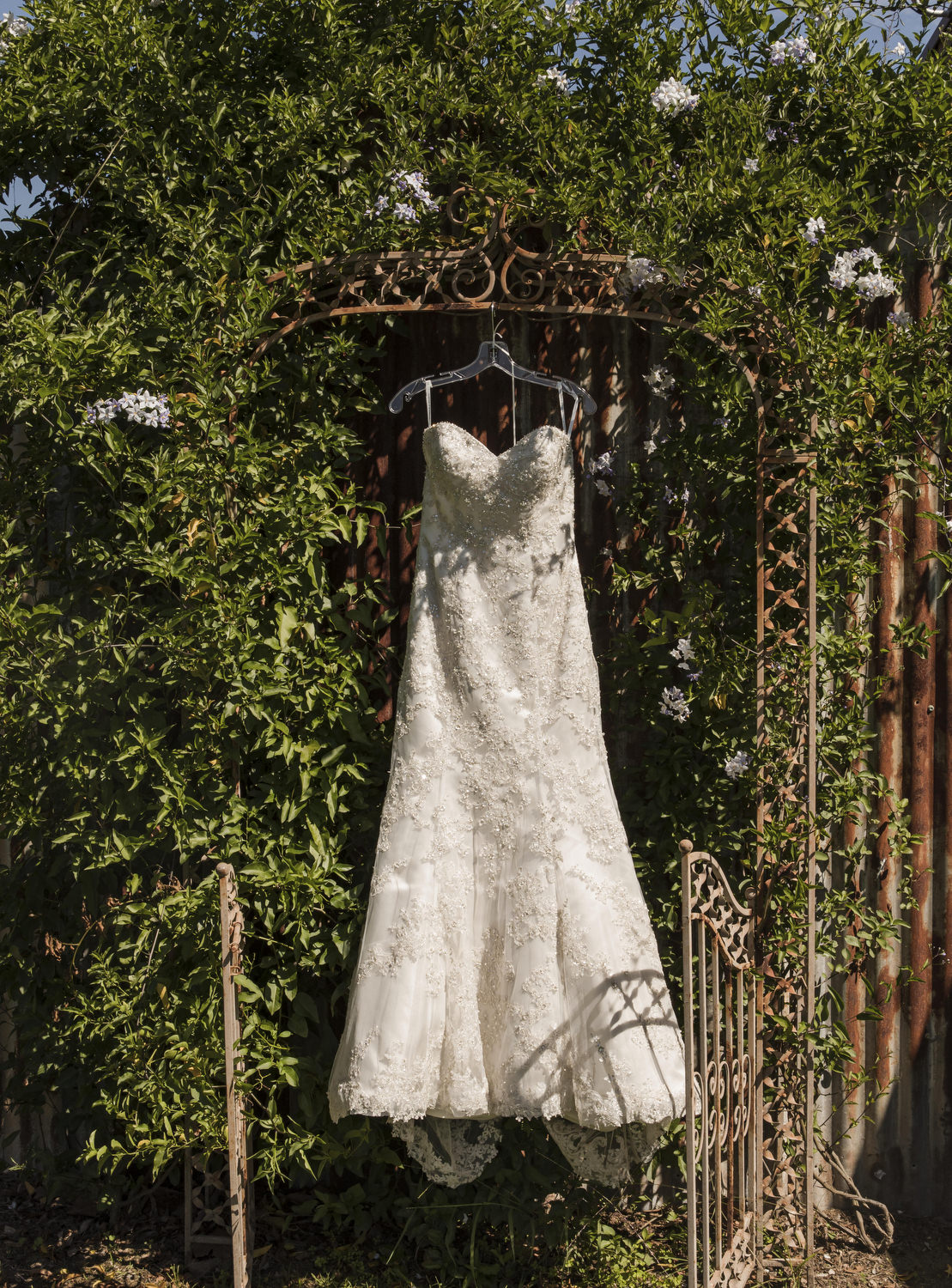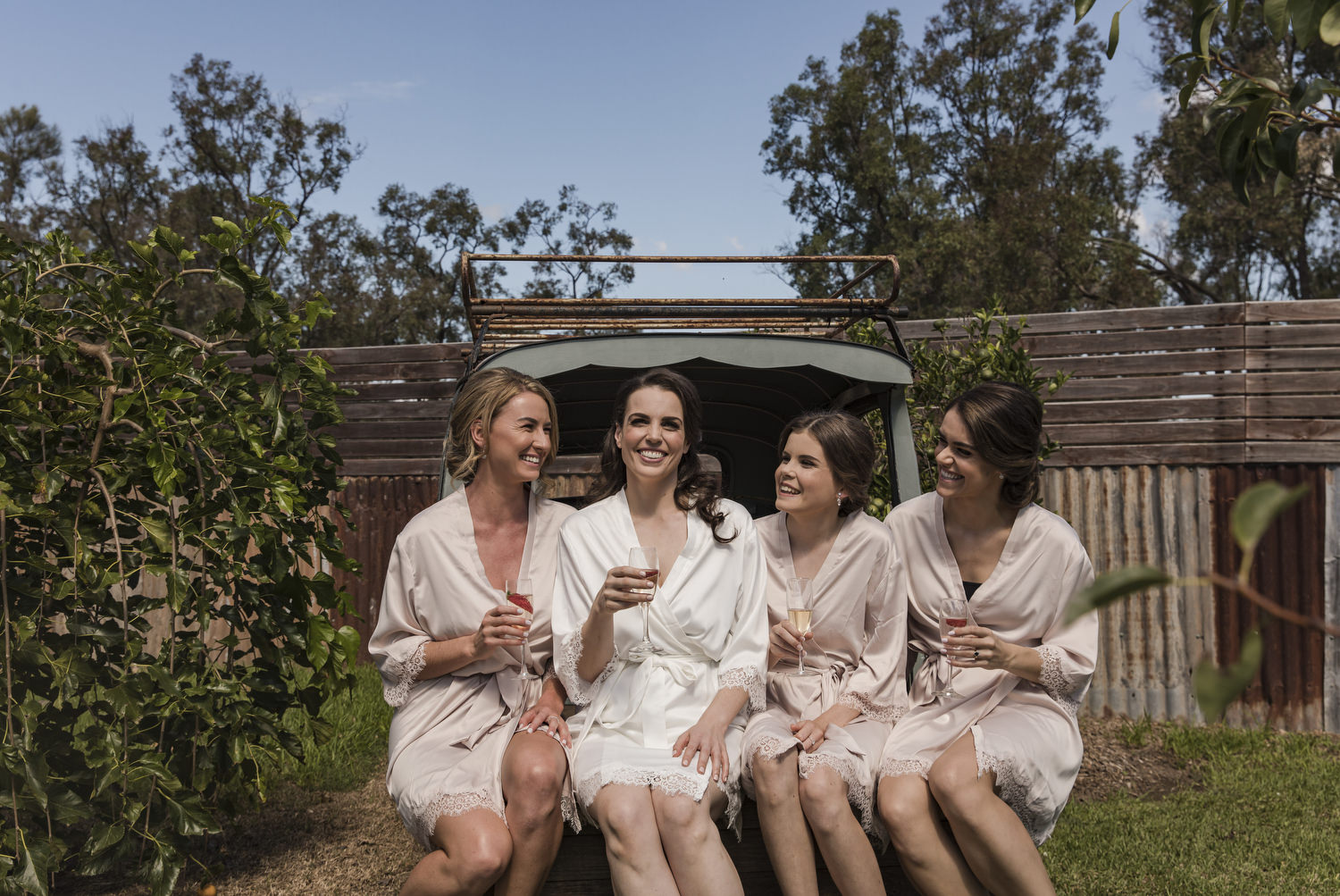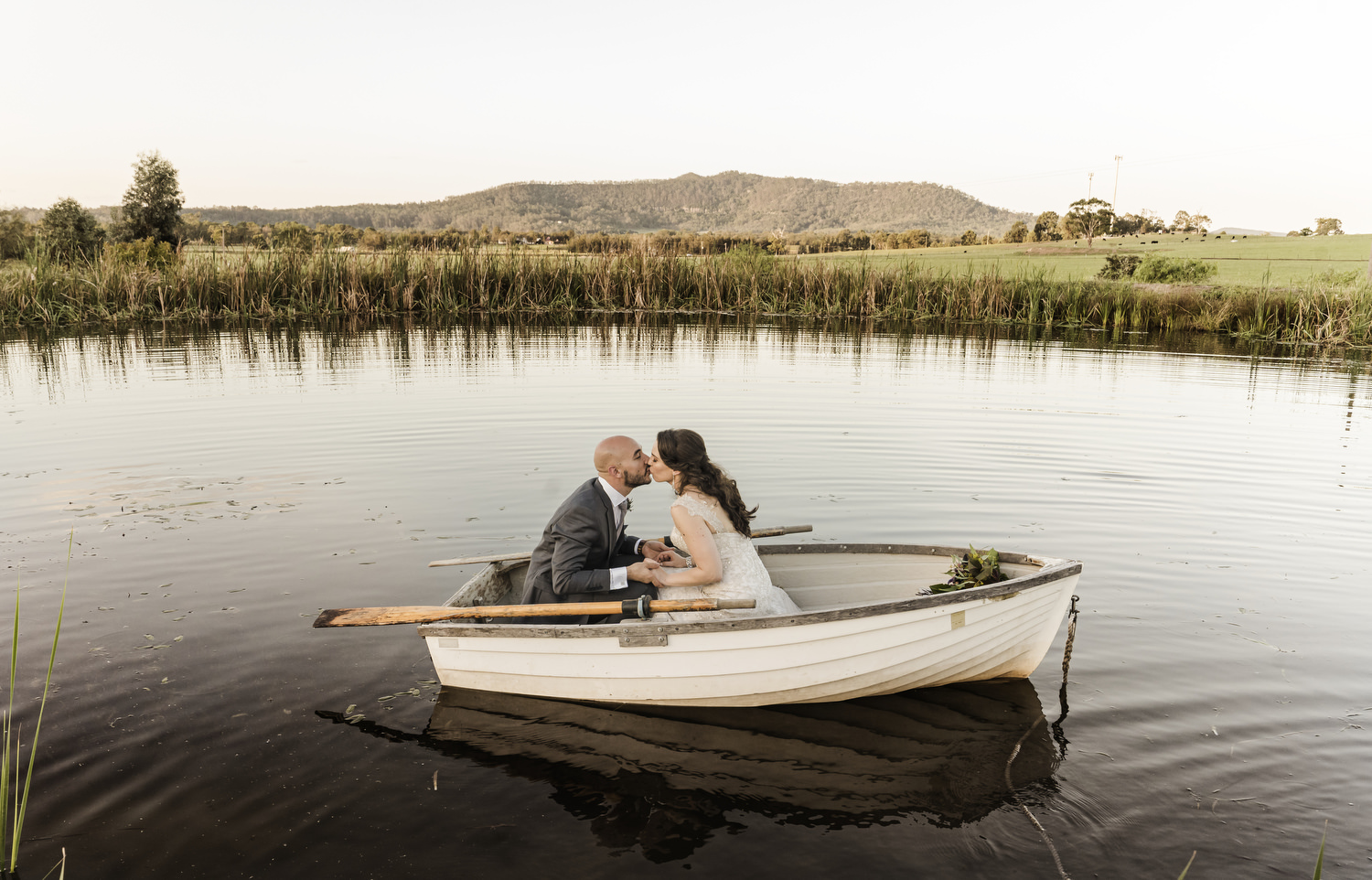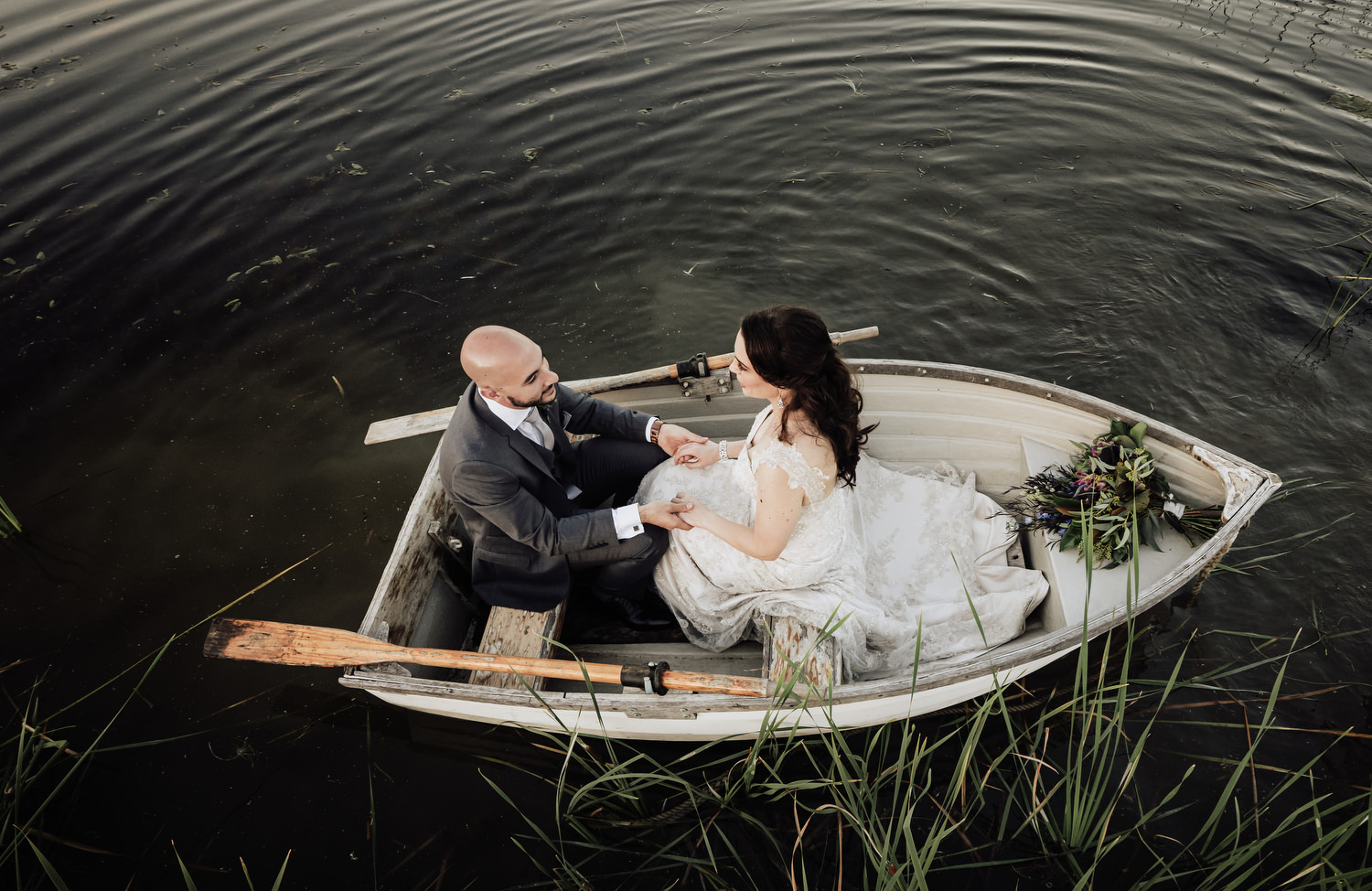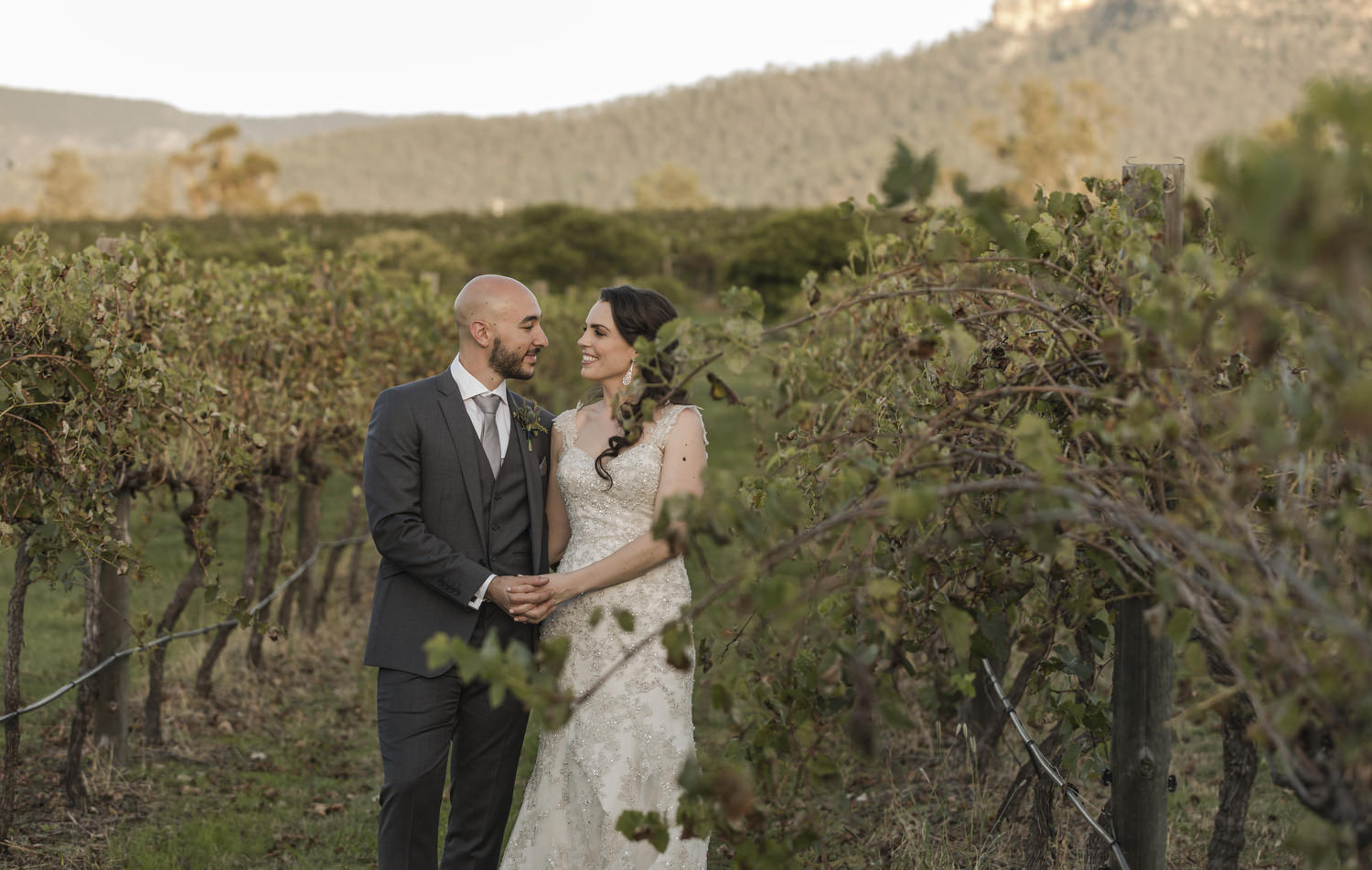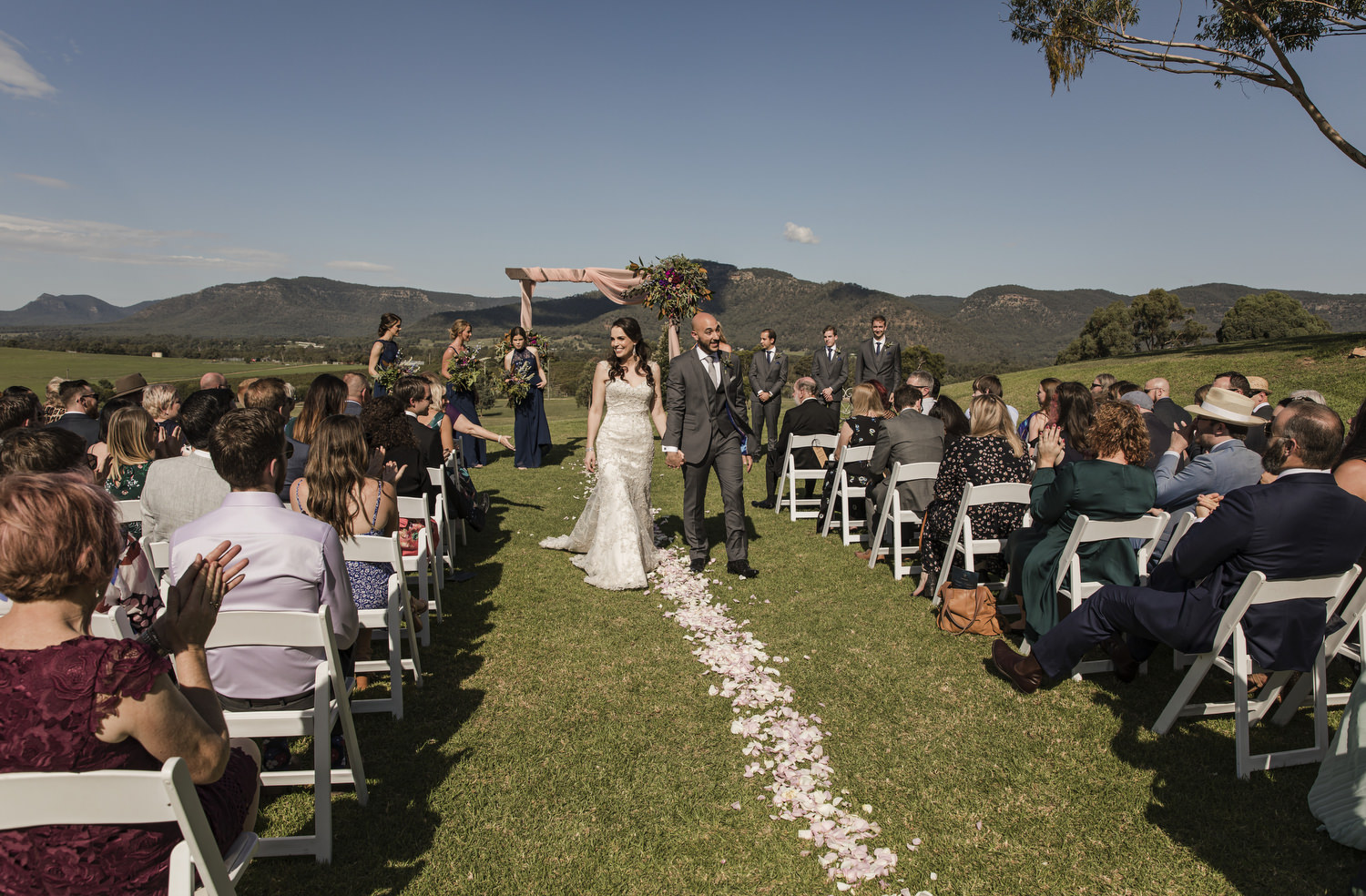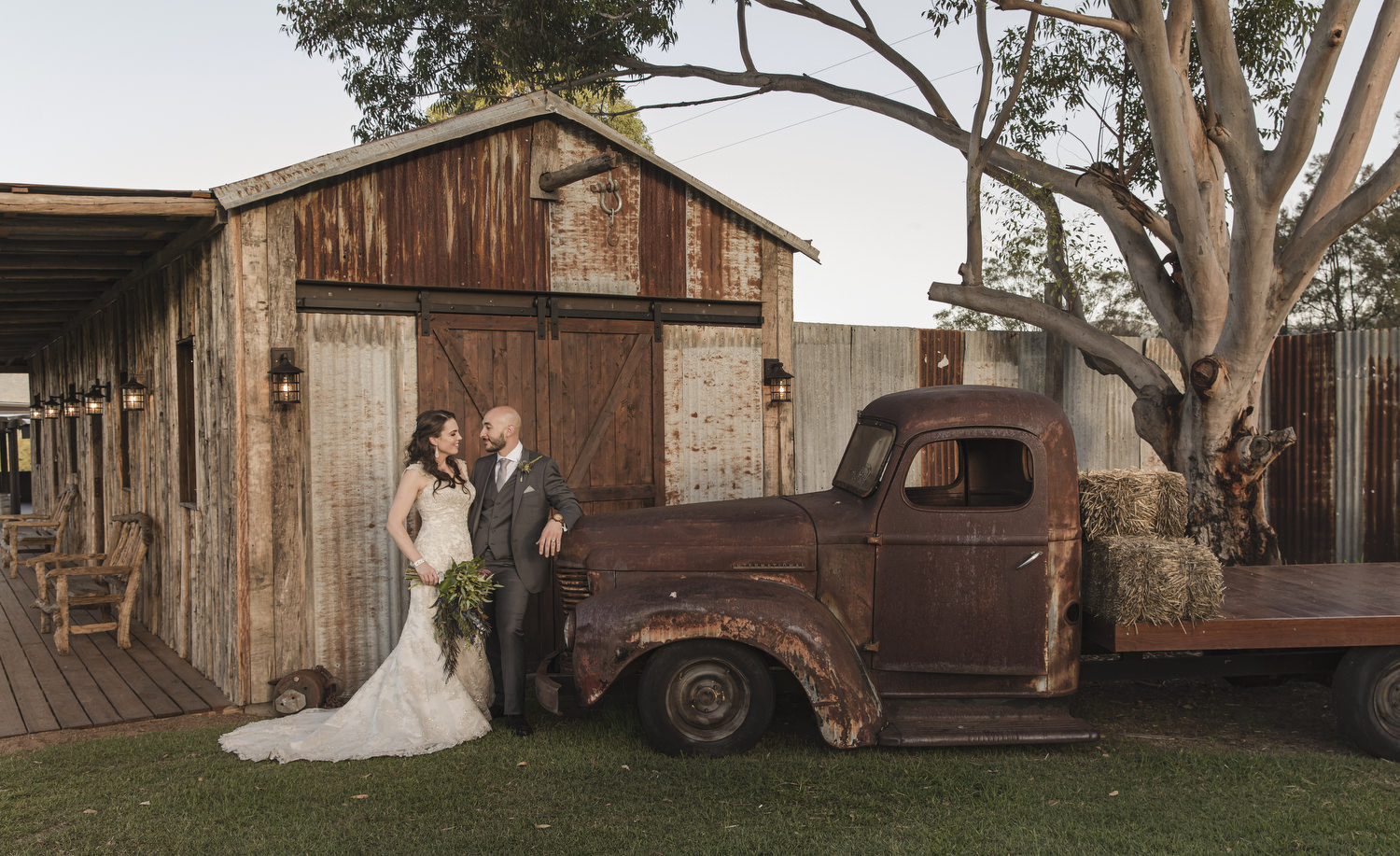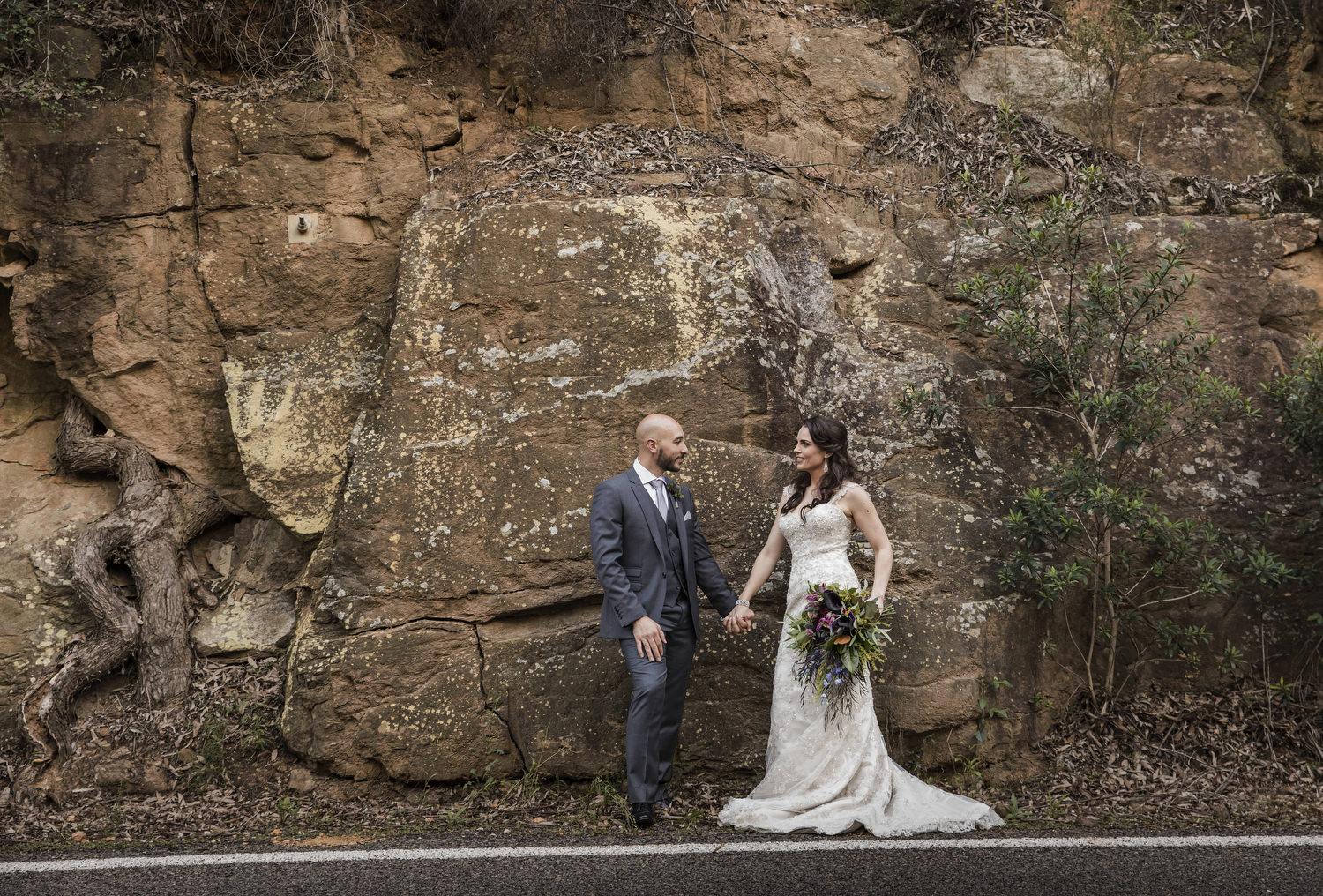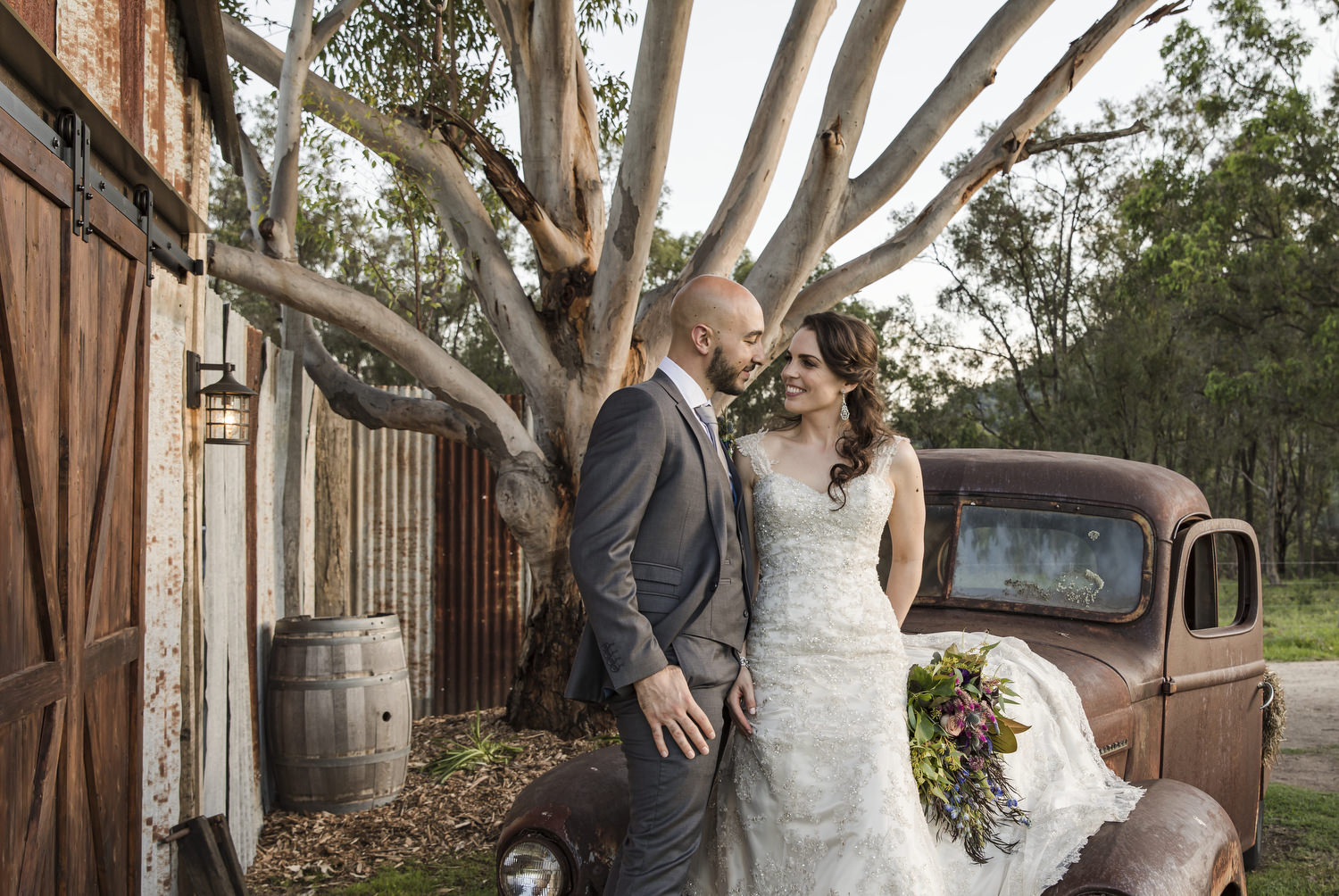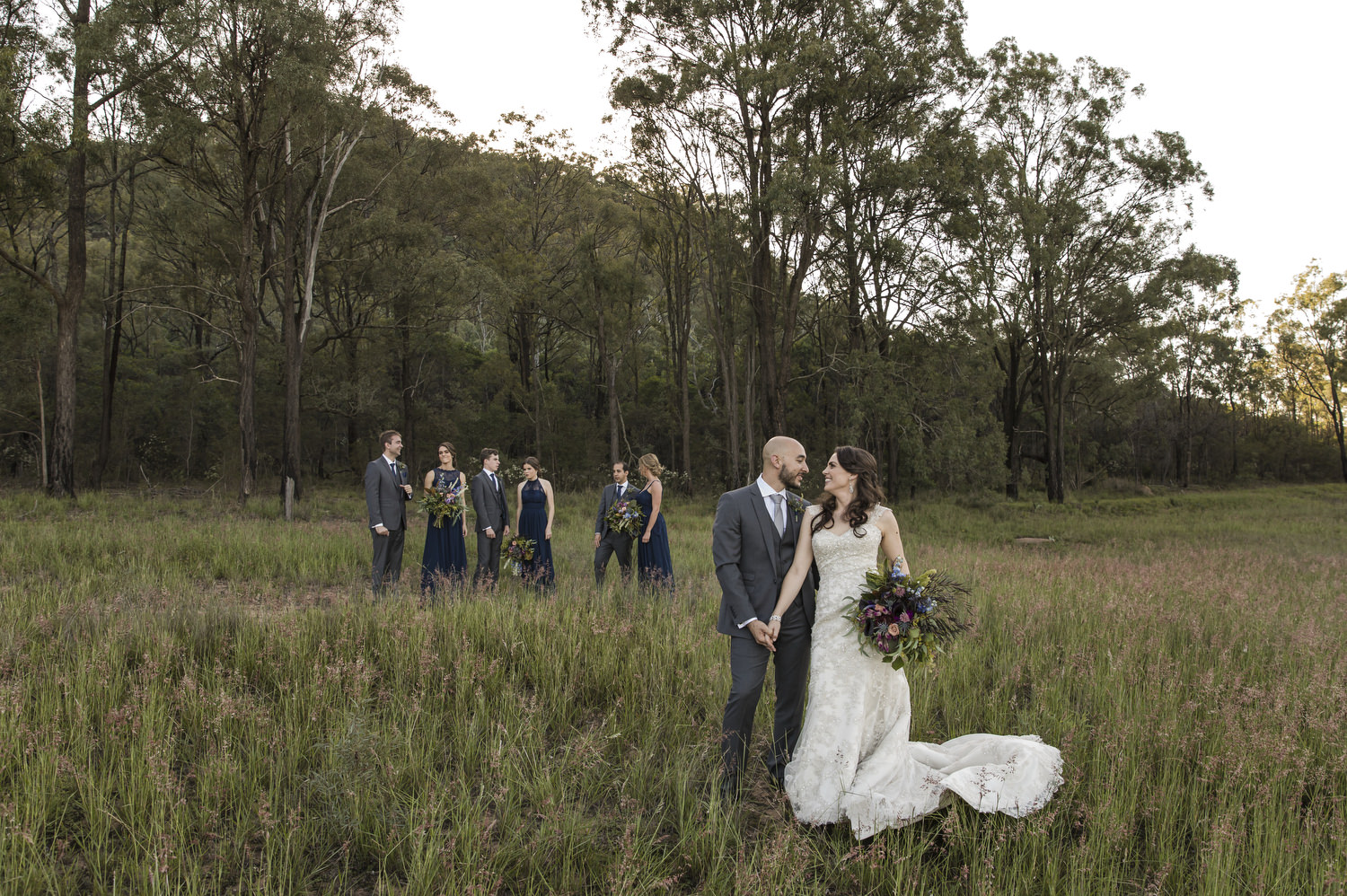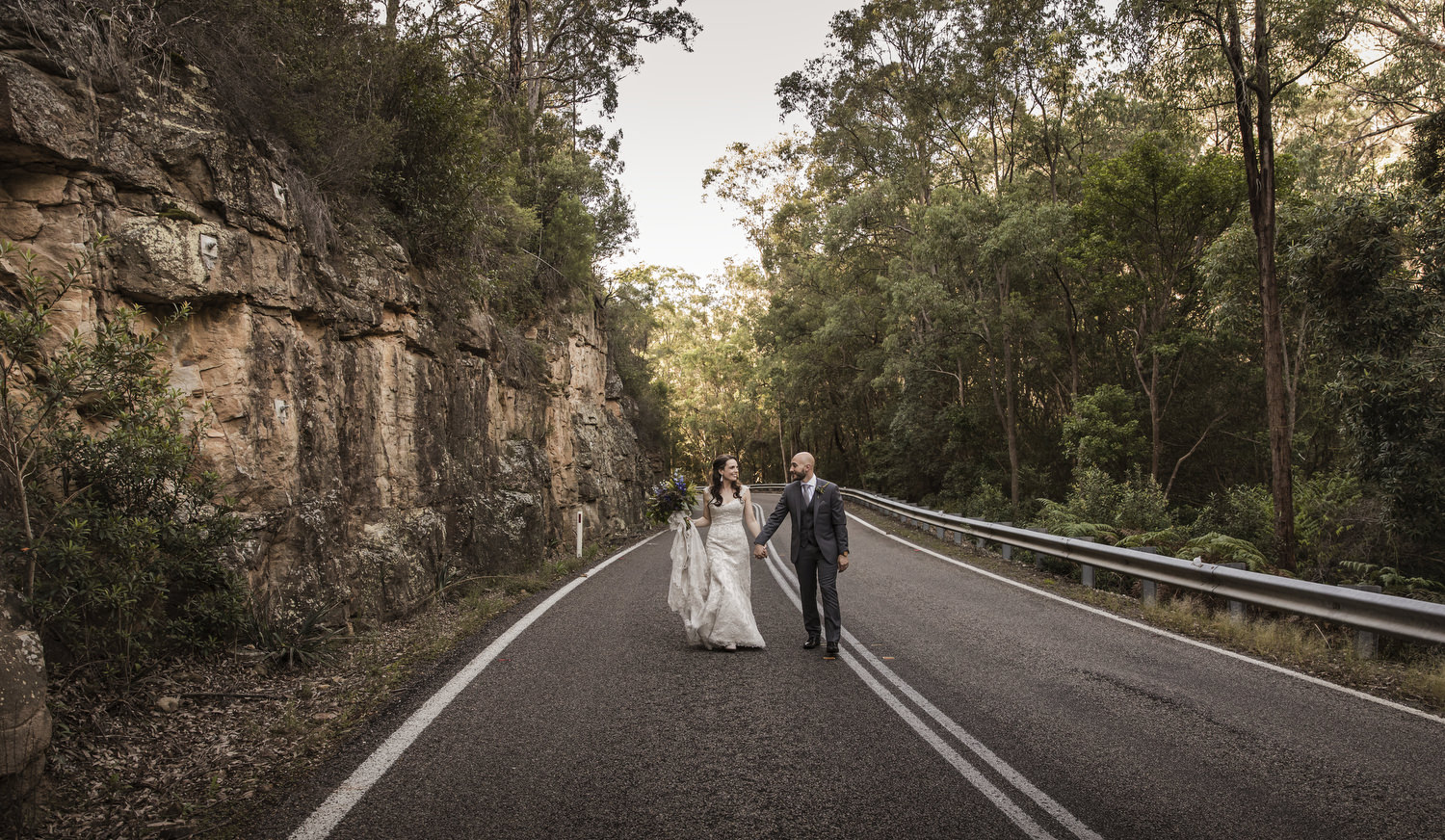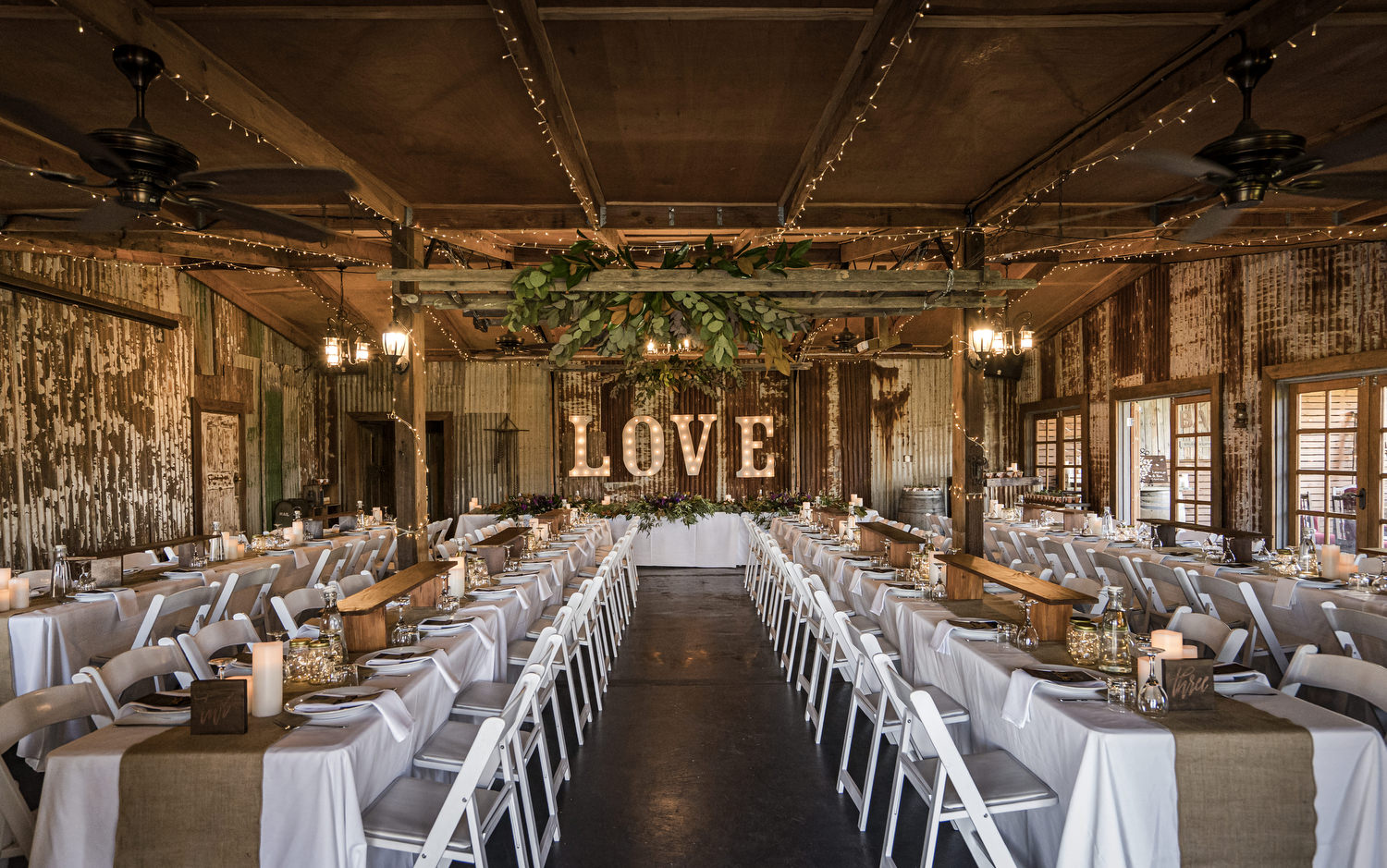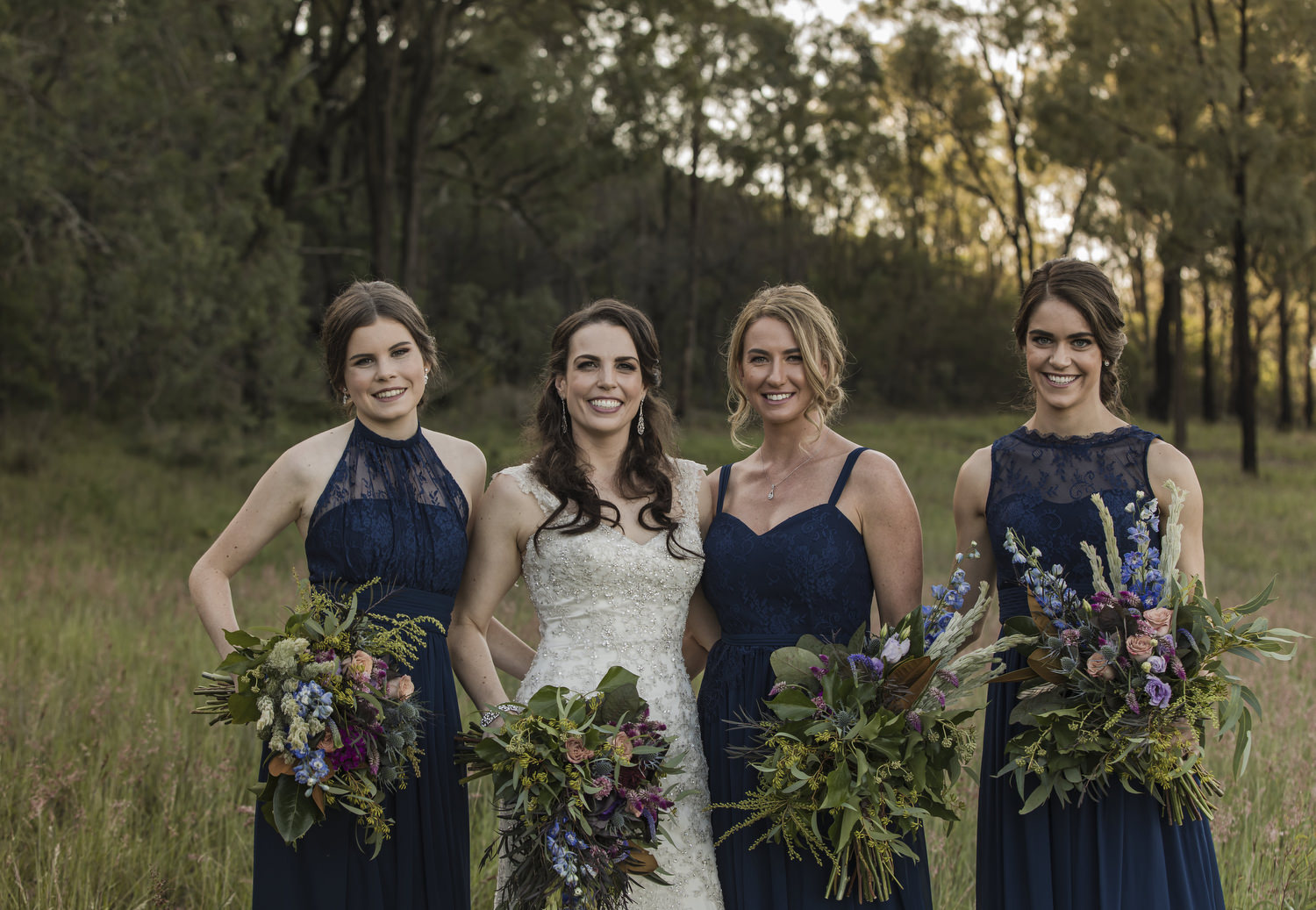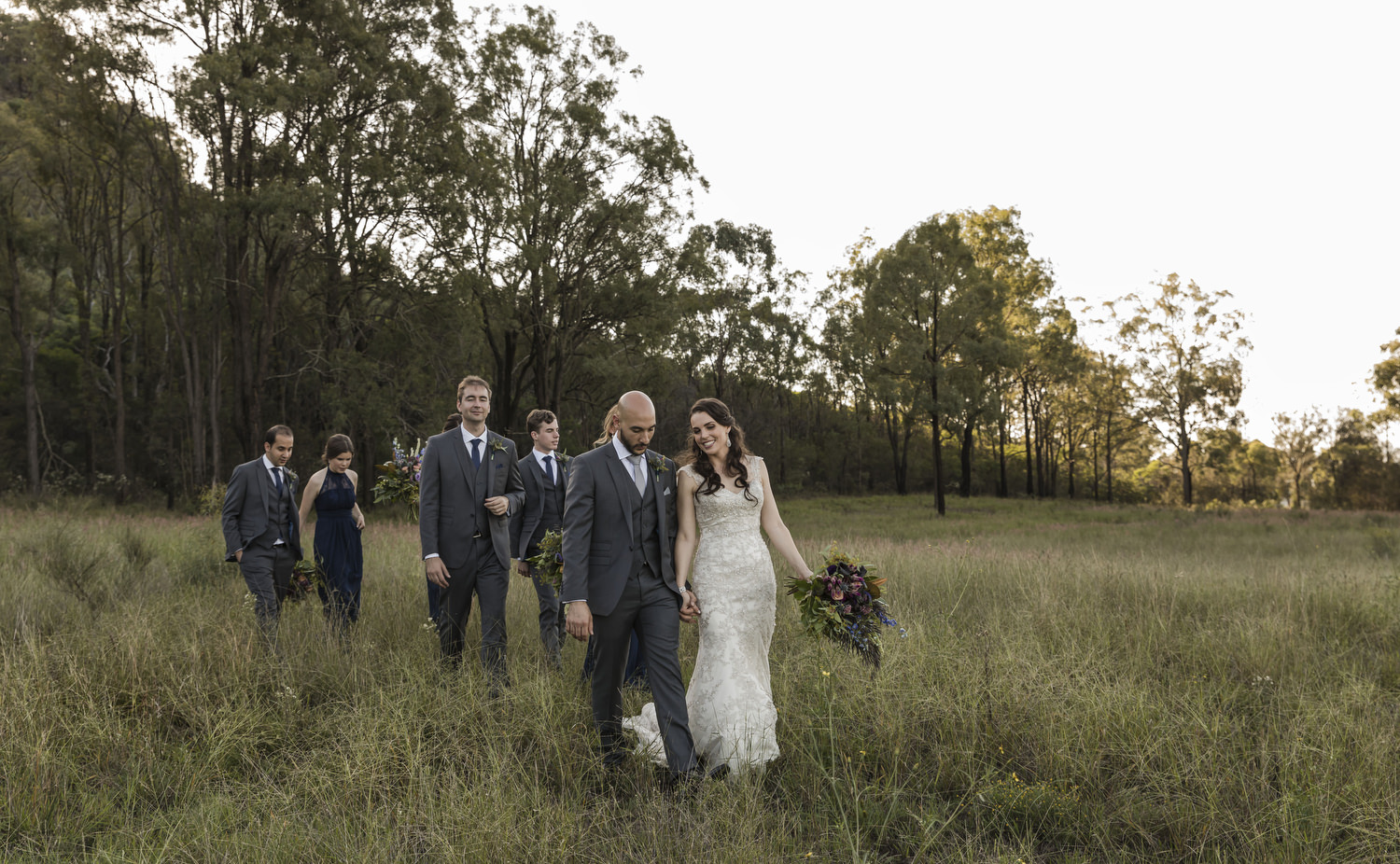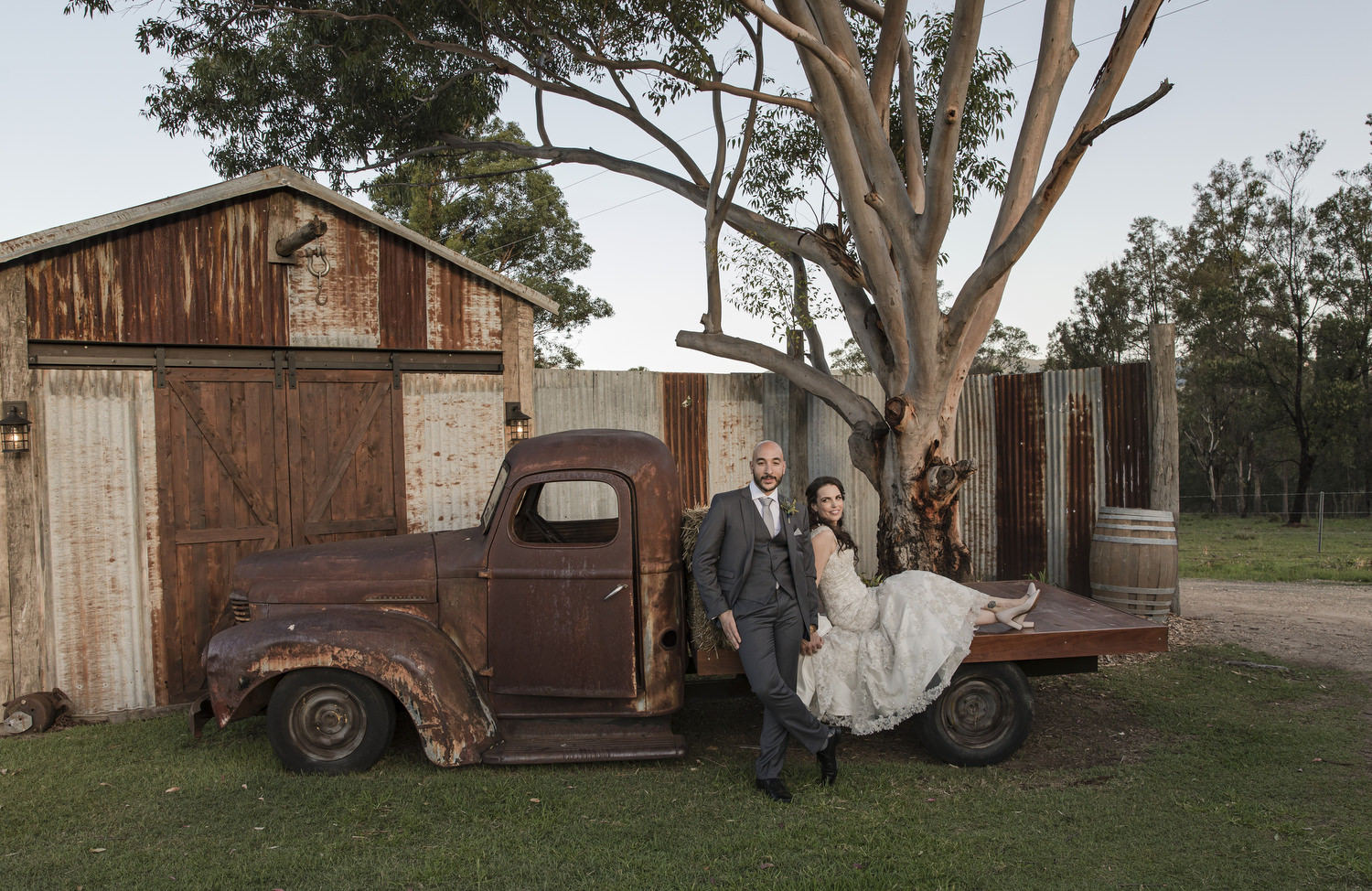 Tell us about your Photographer / photos
Thierry Boudan and his offsider Wayne photographed the day. Thierry turned out to be the most valuable asset on the day - he kept me calm, directed the wedding party, straightened my dress, fixed my hairpiece when it fell out, helped my mum pin her corsage, and he pulled out a dead bug that got stuck between the lace and satin at the top of my dress! He went above and beyond to get the best shots, most memorably jumping in a murky pond in his underwear to photograph us in a boat as the sun went down! I loved Thierry's style of photography but I also wanted a photographer who would capture us with natural expressions because neither of us are very photogenic. We are so happy with the photographs and Thierry and Wayne also managed to capture beautiful shots of all of our guests and bridal party, as well as the smaller details that I spent so long putting together for the day.
Ceremony Venue
Adams Peak Country Estate
Reception Venue
Adams Peak Country Estate
Catering
Monkey Place Catering
Celebrant
Kirralee Tennant
Theming and Event hire
LOVE sign hired from Love Glows Candles hired from Love & Protect Welcome sign, seating chart and table numbers by Willow & Ink Design
Flowers
Jade McIntosh Flowers
Stationary and bonbonniere
Stationery designed by the bride and printed by Vistaprint Bonbonnieres handmade by the bride and groom
Wedding gown
Essense of Australia (purchased from Sweethearts Bridal)
Bridesmaid Dresses
Tania Olsen (purchased from Brides of Sydney)
Suits
Ferrari Formalwear
Wedding engagement rings
Engagement ring purchased from Linda & Co Wedding rings custom made by Pallion
Hair and Make up
Cassandra Herrick Hair Artistry Luxe Makeup Artistry
Entertainment
Williams & Co Entertainment
How did you meet?
We both started working as graduate solicitors for the Office of the Director of Public Prosecutions. We met on our first day of work (Valentine's Day 2011) but took a while to get to know each other. We spent some time getting to know each other at after work drinks and later we would have lunch together during the week. We built a solid friendship and after six months, Ben finally took the hint and asked me out to dinner.
How did he/she propose?'
Ben booked dinner at my favourite restaurant (Beppi's in Darlinghurst). After our meal, Ben took my hand and began his proposal. I thought we were just having a chat about how happy we were and kept interrupting him to agree. Eventually I realised he was proposing when he took out a ring box from his pocket! I was completely caught by surprise but I didn't have to think about my answer, I was already certain we would spend the rest of our lives together. I absolutely loved the ring he chose for me and I've worn it every day since.
Tell us about the wedding dress?
I purchased my wedding dress from Sweethearts Bridal in Blacktown. I started dress shopping with a clear idea of the style I wanted - lace over satin in a mermaid style with a sweetheart neckline. I spent several weeks considering a shortlist of dresses and took my mother, sister and a bridesmaid to see the dresses before I committed to ordering my favourite. The dress I chose was silver lace and white tulle over a French grey satin, with crystal beading throughout. It was the perfect combination of vintage and glam. It was a strapless design and I had detachable cap sleeves made from the same lace as the dress. I wore these sleeves for the ceremony and formal photographs, and removed them for the reception. I accessorised my dress with art deco style jewellery with Swarovski crystals from Stephanie Browne Australia. My dress was such a rich colour that I had to change the bridesmaids' dresses from blush pink because they would have appeared washed out by comparison. Instead we found some beautiful Tania Olsen dresses in dark navy and the bridesmaids were able to select three different styles from the same collection.
Tell us about the ceremony?
The ceremony was held outside on a lawn overlooking the vineyards and mountain behind Adams Peak. The weather was clear and sunny on the day but not too warm. Our celebrant was our good friend Kirralee who is a Crown Prosecutor and has known us both for many years. The ceremony was non-religious and we wanted the focus to be on the strengths of our relationship and the love and respect we have for one another. We wrote our own vows and kept them a secret from each other prior to the ceremony. We kept the ceremony brief and instead of readings included a short poem by RM Drake that we felt represented our bond: You will be the clouds And I will be the sky. You will be the ocean And I will be the shore. You will be the trees And I will be the wind. Whatever we are, you and I will always collide. The ceremony was followed by drinks, canapes and lawn games for our guests on the lawns above the ceremony area, while the bridal party went off-site for photographs.
Tell us about the reception?
The ceremony was romantic and meaningful, but I wanted the reception to be nothing but fun and laughter and good food for our guests. We decided to do away with some of the more traditional formalities like a wedding cake, a slow first dance and a father-daughter dance as they weren't as important to us. Our MC for the reception was my godmother, Leanne Cutcher, who is a university professor and an excellent speaker. I knew she would be funny, smart and just bossy enough to help keep our reception on track! We danced into the reception to Jump Around by House of Pain which was a nod to our shared love of 90s hip hop music. The food catered by Monkey Place was phenomenal and all of our guests were very happy and well-fed. The highlight was the dessert buffet with a wall of fresh donuts, which did not last long! The bride's mother, stepfather and father all gave speeches, and our good friend Karina gave a speech on behalf of the groom's family. Ben gave a speech on behalf of both the bride and groom. After the main meal and speeches, the DJ asked the guests to gather outside for the first dance and instead the bride and her mother, sister and aunt launched into a surprise performance of Ain't No Other Man by Christina Aguilera. This was followed by hours of dancing to a playlist put together over two years by the bride. The DJ played our first dance song later in the night - it was Love Shack by the B52s which is the only song I have ever managed to get Ben to dance to in public! He practised his 80s dance moves by watching the Love Shack video clip in the week leading up the wedding. We also had a dance off organised by the DJ which was hilarious and involved most of our siblings and friends. Many of our guests stayed until the very end of the night, dancing, drinking, talking and smoking cigars from Ben's collection.
What was the most memorable moment?
For the bride, the most memorable moment was hearing Ben's vows. For the groom, it was seeing the bride begin to walk down the aisle.
Please list the menu and meal details:
After Ceremony Canapes: Confit Duck Pancakes, Hoisin, Cucumber Mexican Beef Empanadas with Chipotle Sauce Crispy Battered Prawns with Ponzu Sauce Spinach and Feta Arancini with Capsicum Jam Satay Chicken Skewers with Peanut Sauce Tomato, Onion and Basil Bruschetta with Balsamic Reception (Share Platters): Fresh Baked Bread with Olive Oil, Balsamic and Dukkah Honey Mustard Grilled Chicken with Sweet Potato and Asparagus Garlic and Rosemary Lamb Shoulder with Preserved Lemon Cous Cous and Garlic Yoghurt Potato and Onion Dauphinoise Roasted Cauliflower, Freekah, Lentil, Pomegranate and Mint Salad Rocket and Parmesan Salad with Balsamic and Olive Oil Dessert Buffet: Baked Vanilla Cheesecake with blueberries Double Chocolate and Pecan Brownies Assorted Classic Doughnuts Drinks: Grant Burge Pinot Noir Chardonnay Oyster Bay Sauvignon Blanc Squealing Pig Rose Climbing Shiraz Pure Blonde James Squire 150 Lashes Peroni Leggera Corona Tooheys New Strongbow Sweet Apple Cider Strongbow Crisp Apple Cider
Songs played (walking down the aisle, leaving ceremony, first dance etc)?
Processional: Hallelujah by Brooklyn Duo Signing: Beautiful Day by Brooklyn Duo Recessional: You've Got the Love by Florence & the Machine First Dance: Love Shack by the B52s Bride's performance: Ain't No Other Man by Christina Aguilera
Did you have a budget and were you able to stick to it?
Yes but our original budget more than doubled over two and half years of planning! It's very hard to set a realistic budget until you start booking vendors and finalising the details.
What was your colour theme and colour palette if applicable?
Midnight blue and blush pink with rose gold and silver accents
What was the total cost of your wedding (excluding honeymoon)?
$50,000
What did you do for your Hens & Bucks Parties?
Hens night: dinner at The Butler in Potts Point followed by drinks at Bloody Marys Bucks night: dinner and drinks at The Clock in Surry Hills
Where did/will you go on your Honeymoon
Sunshine Coast in Queensland