Mikaela & Tim
Adams peak Wedding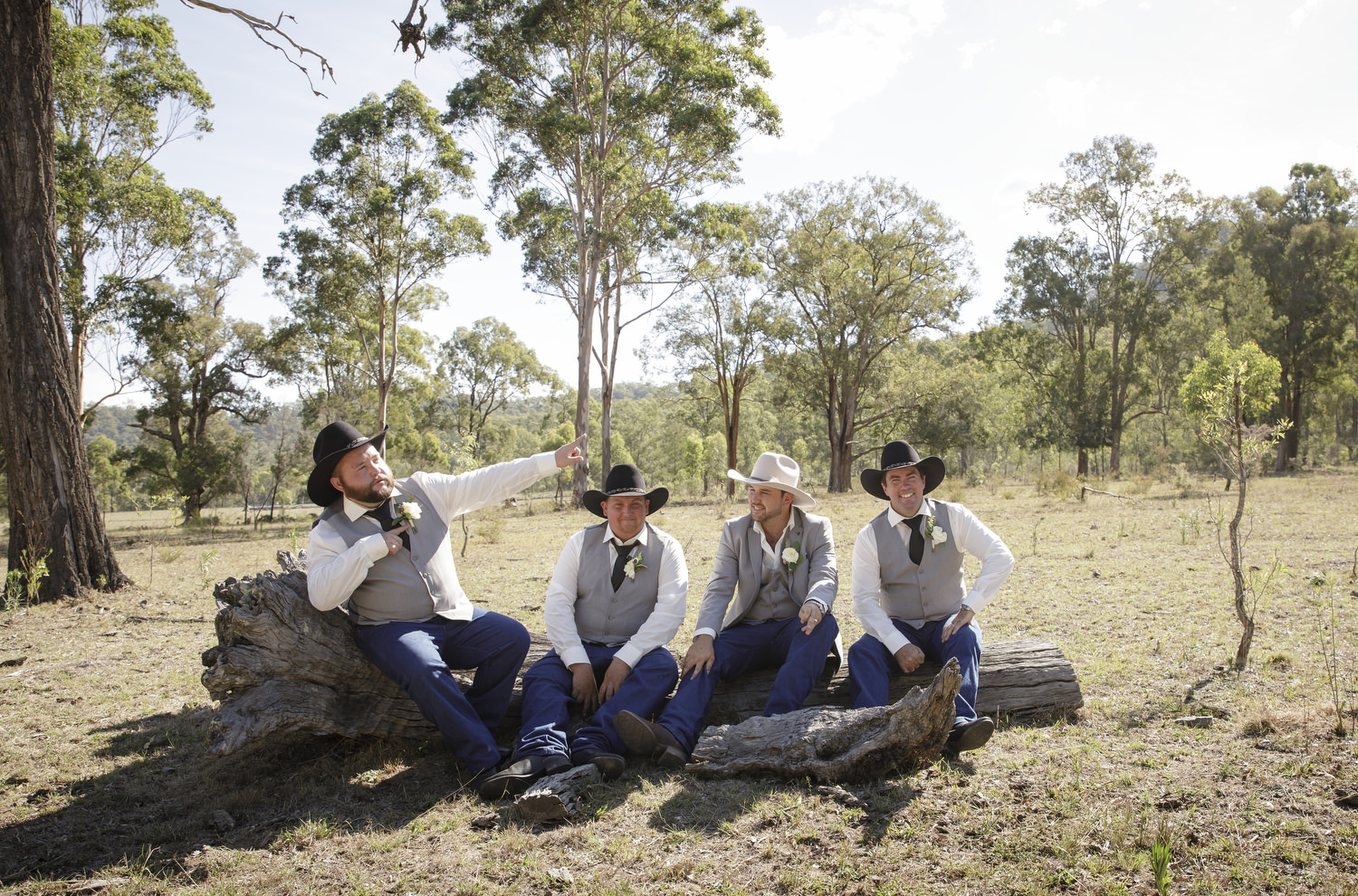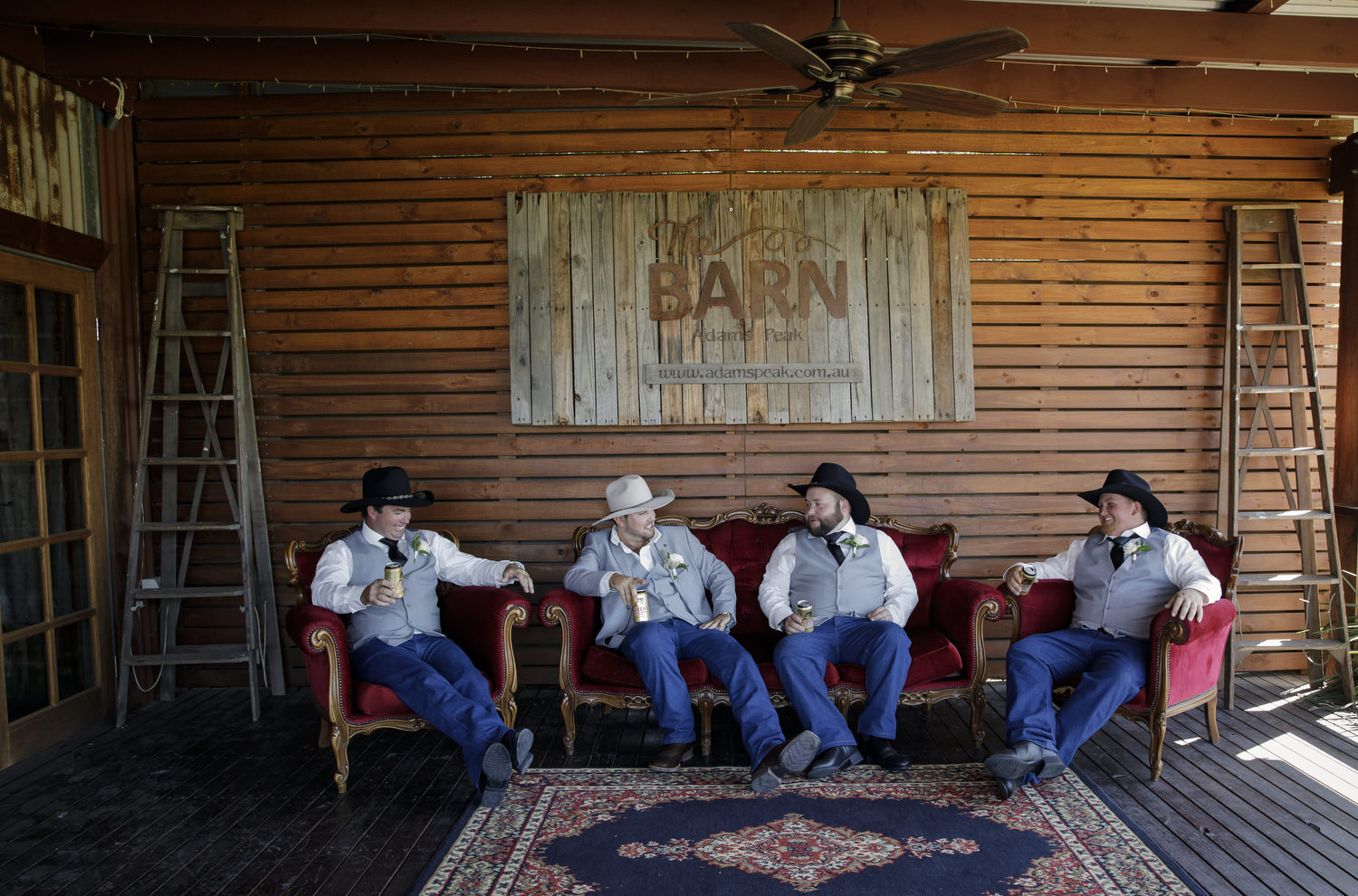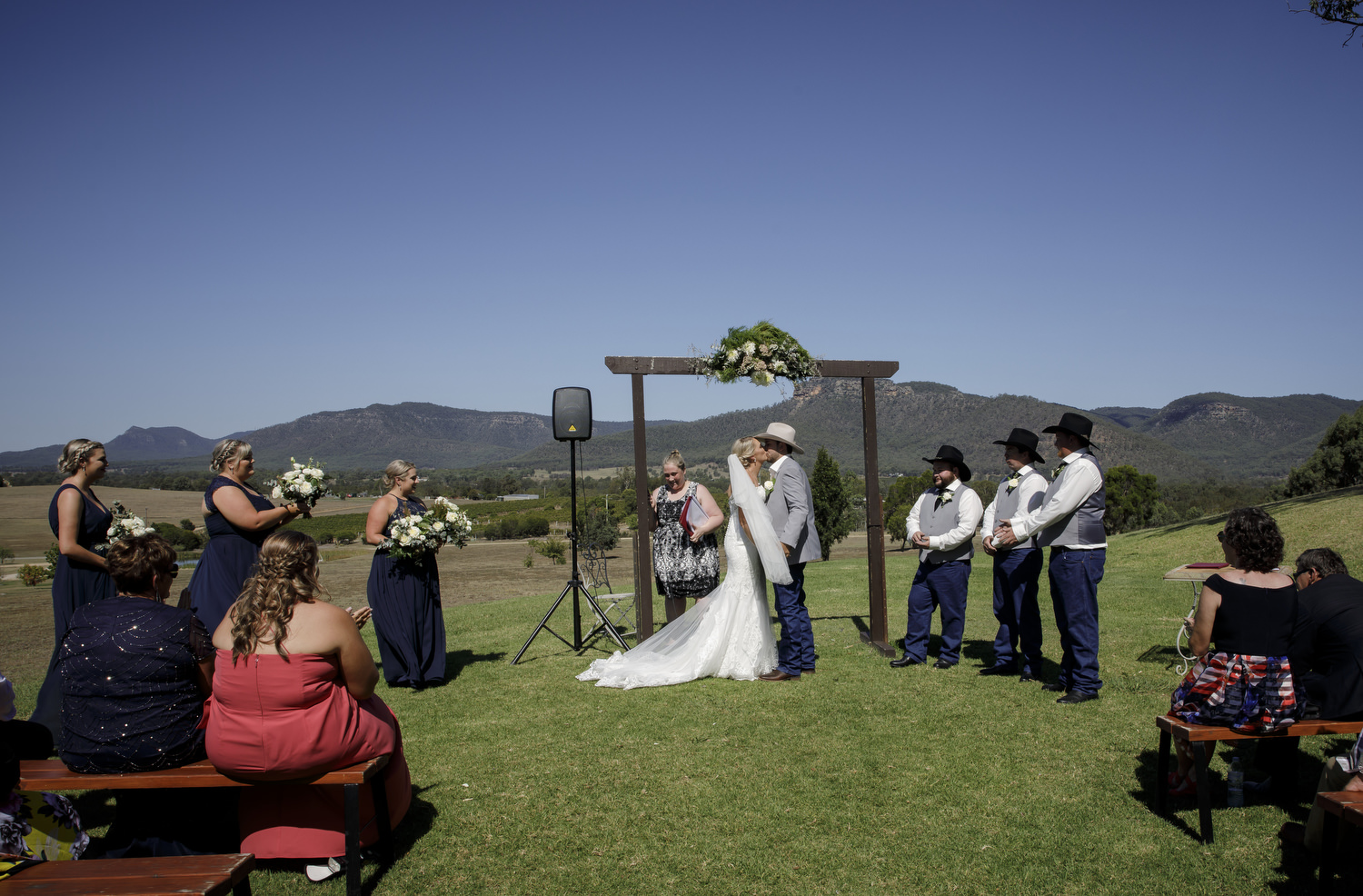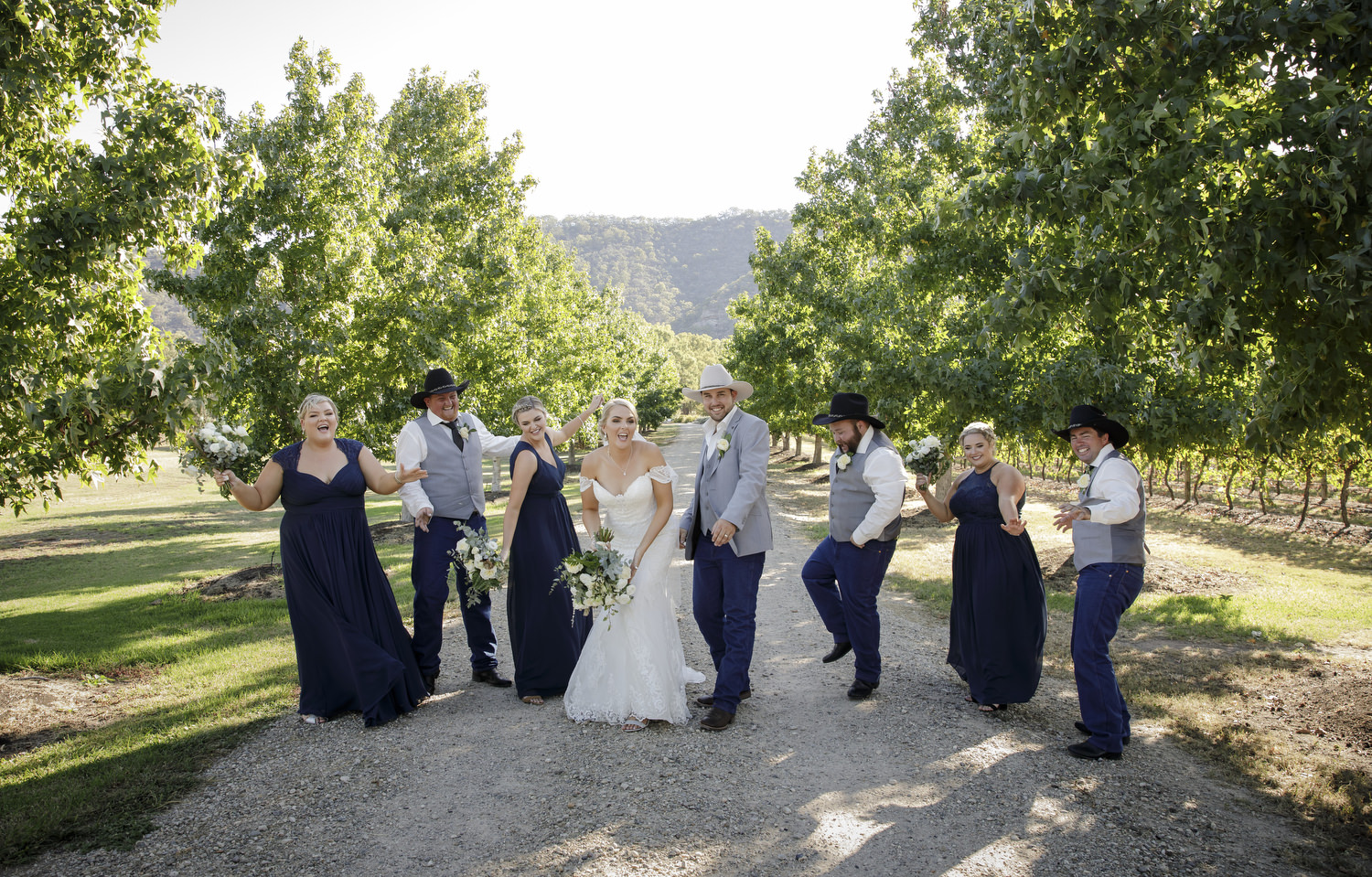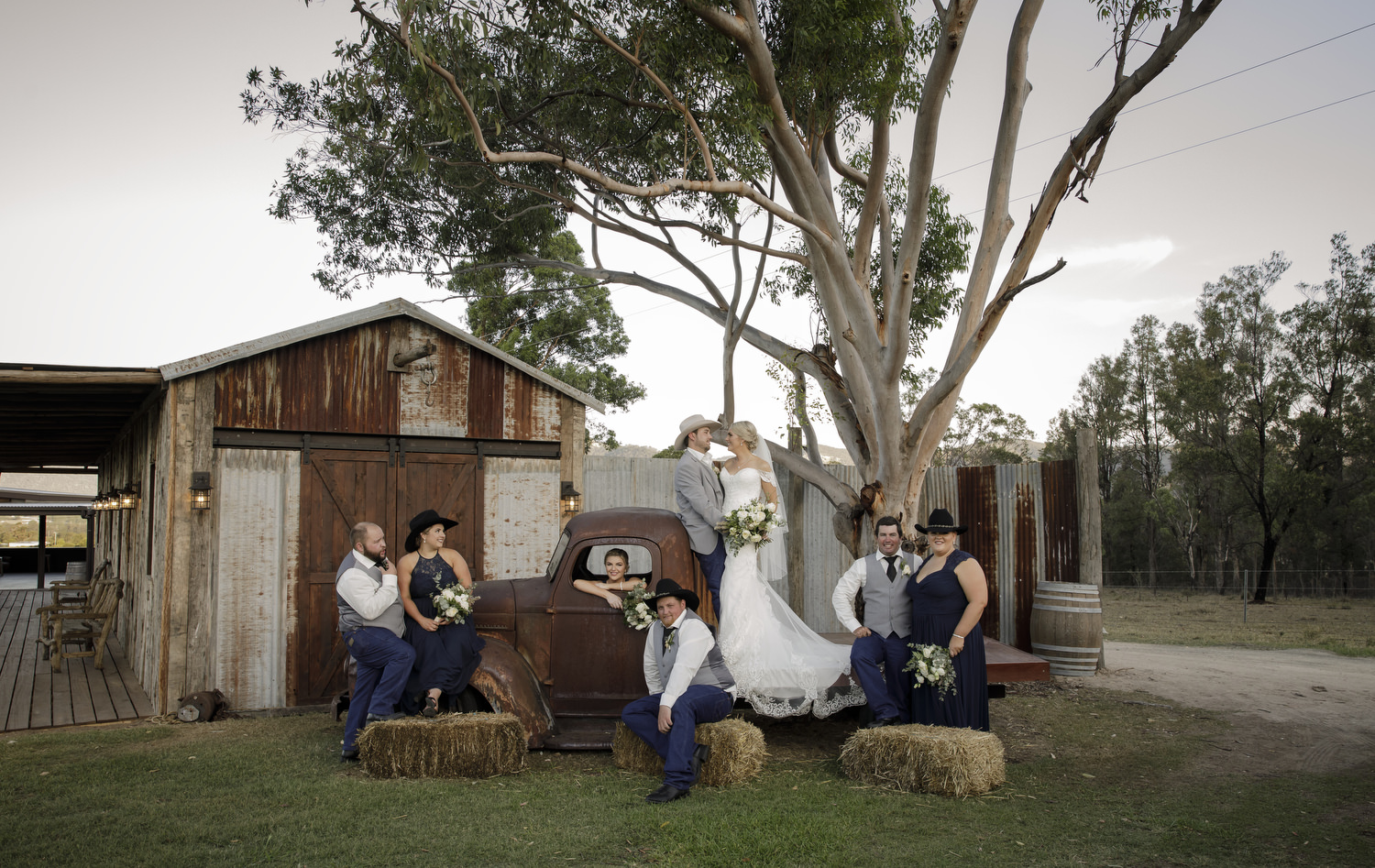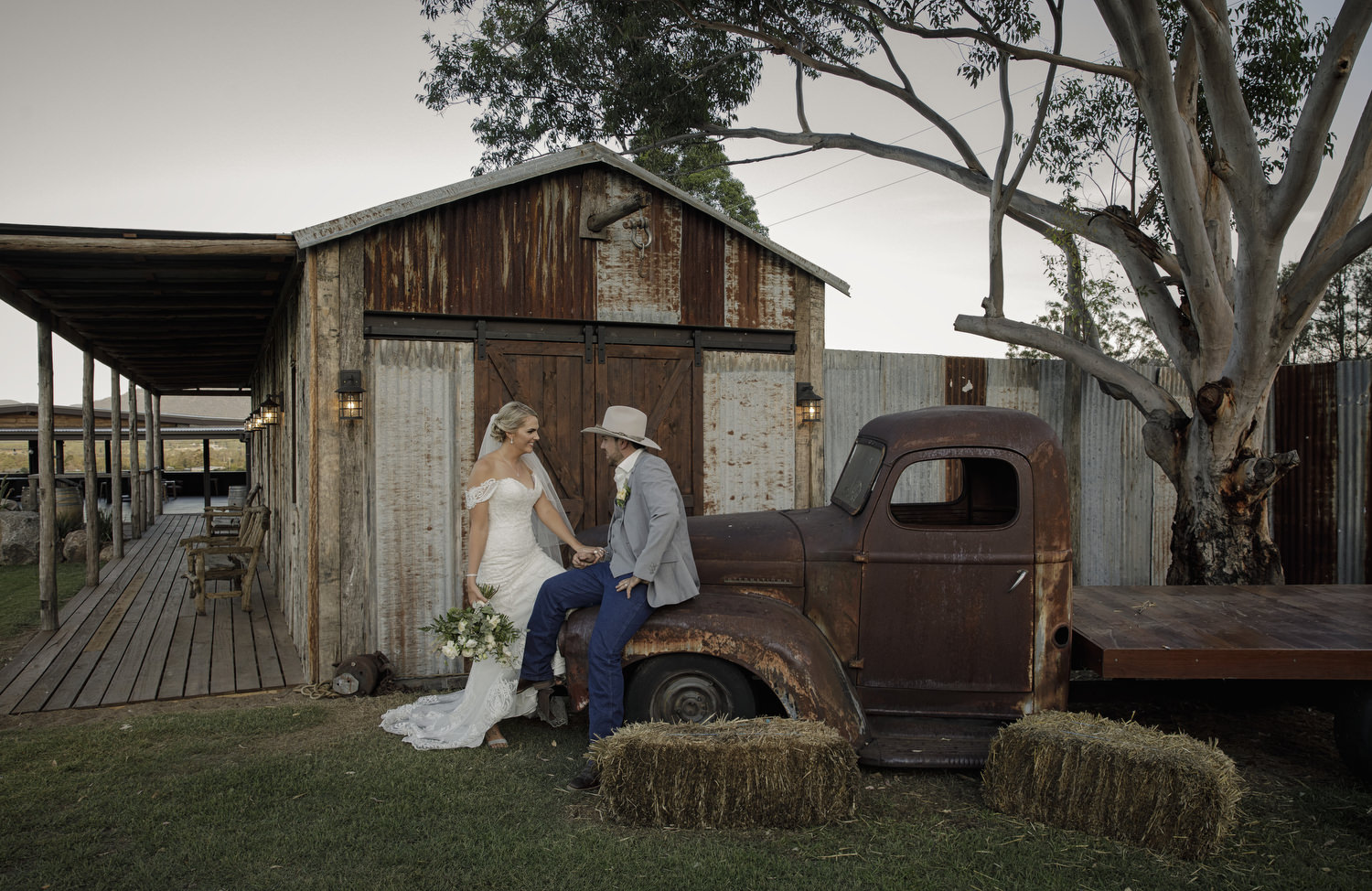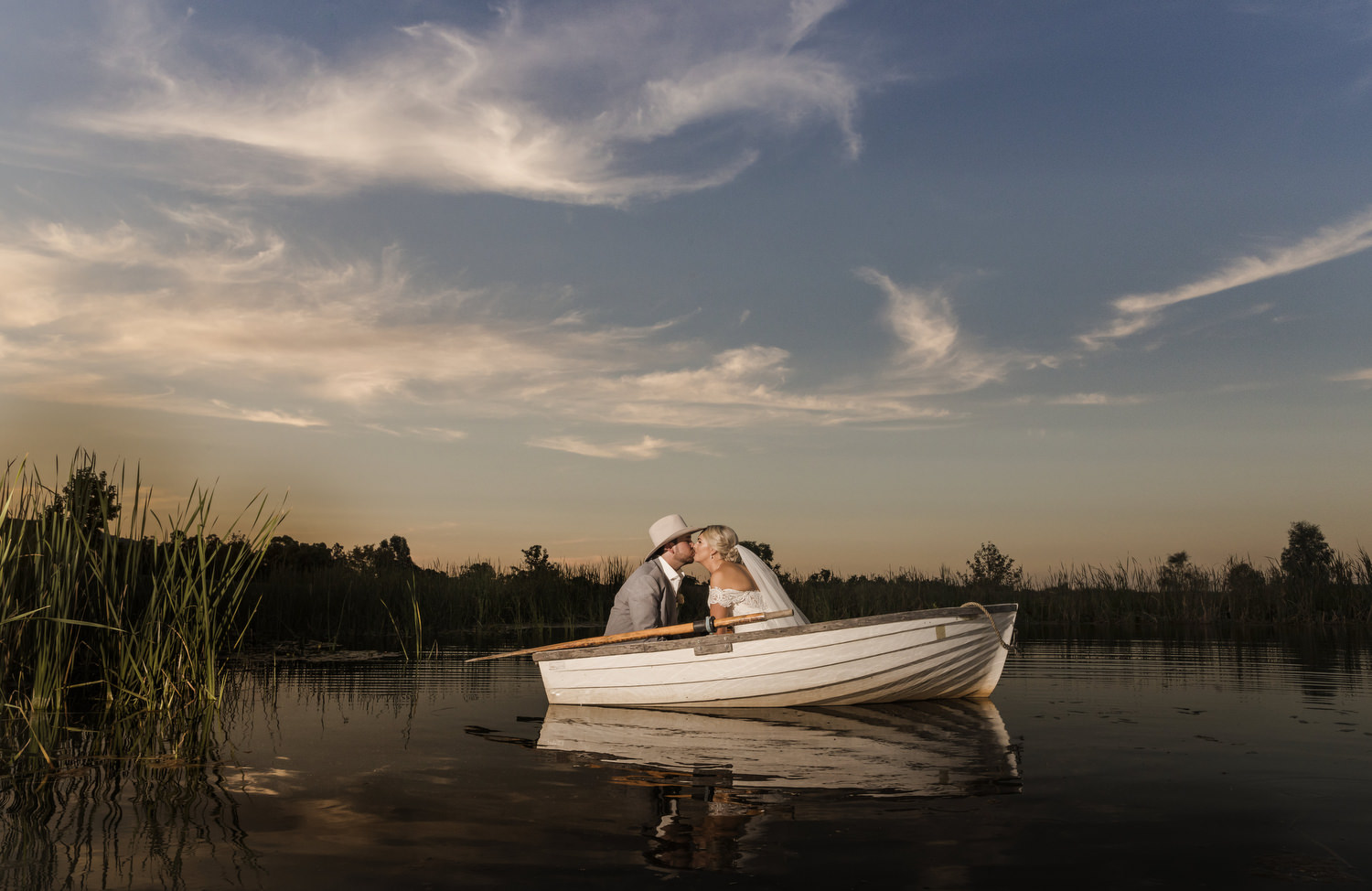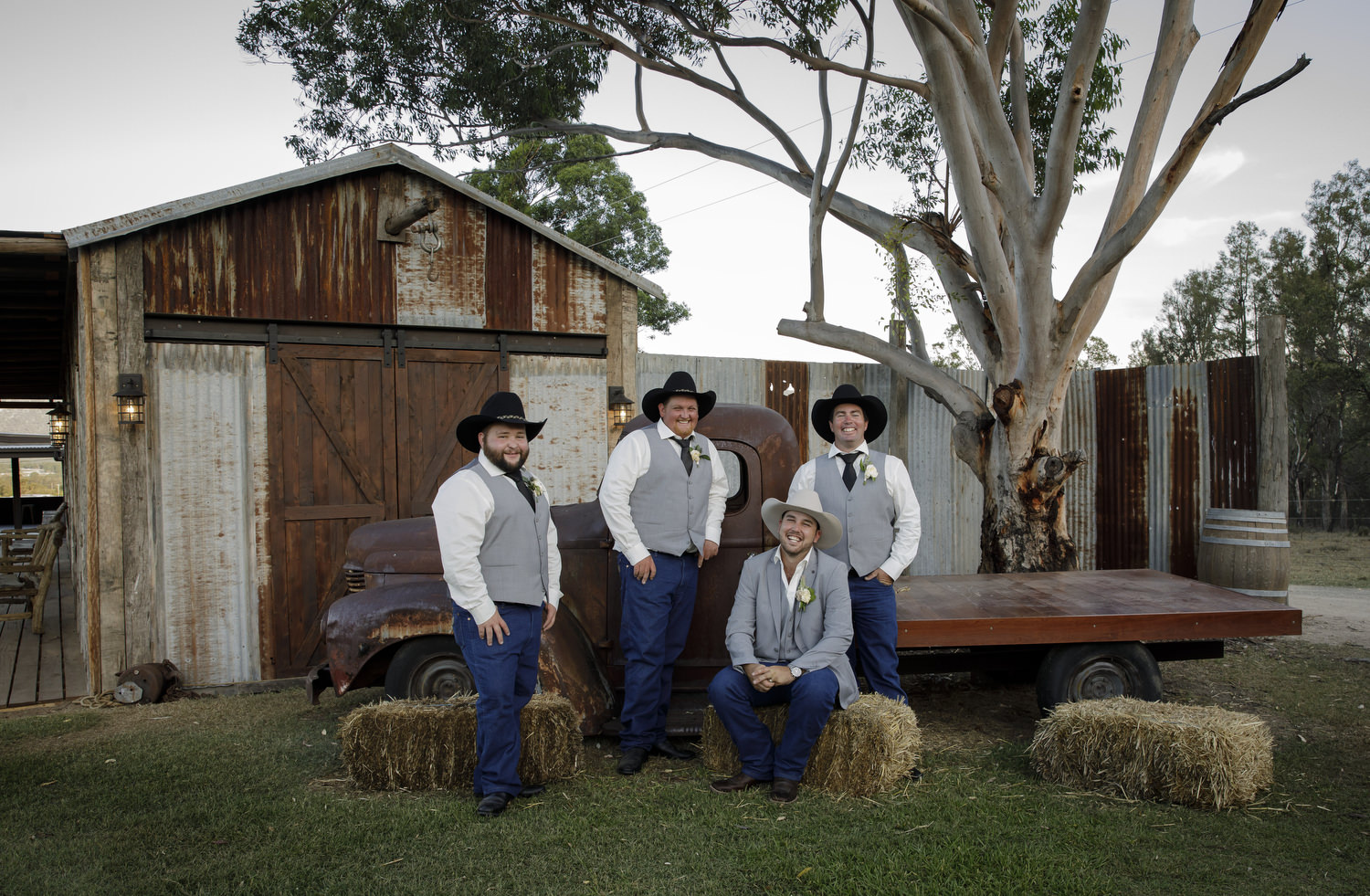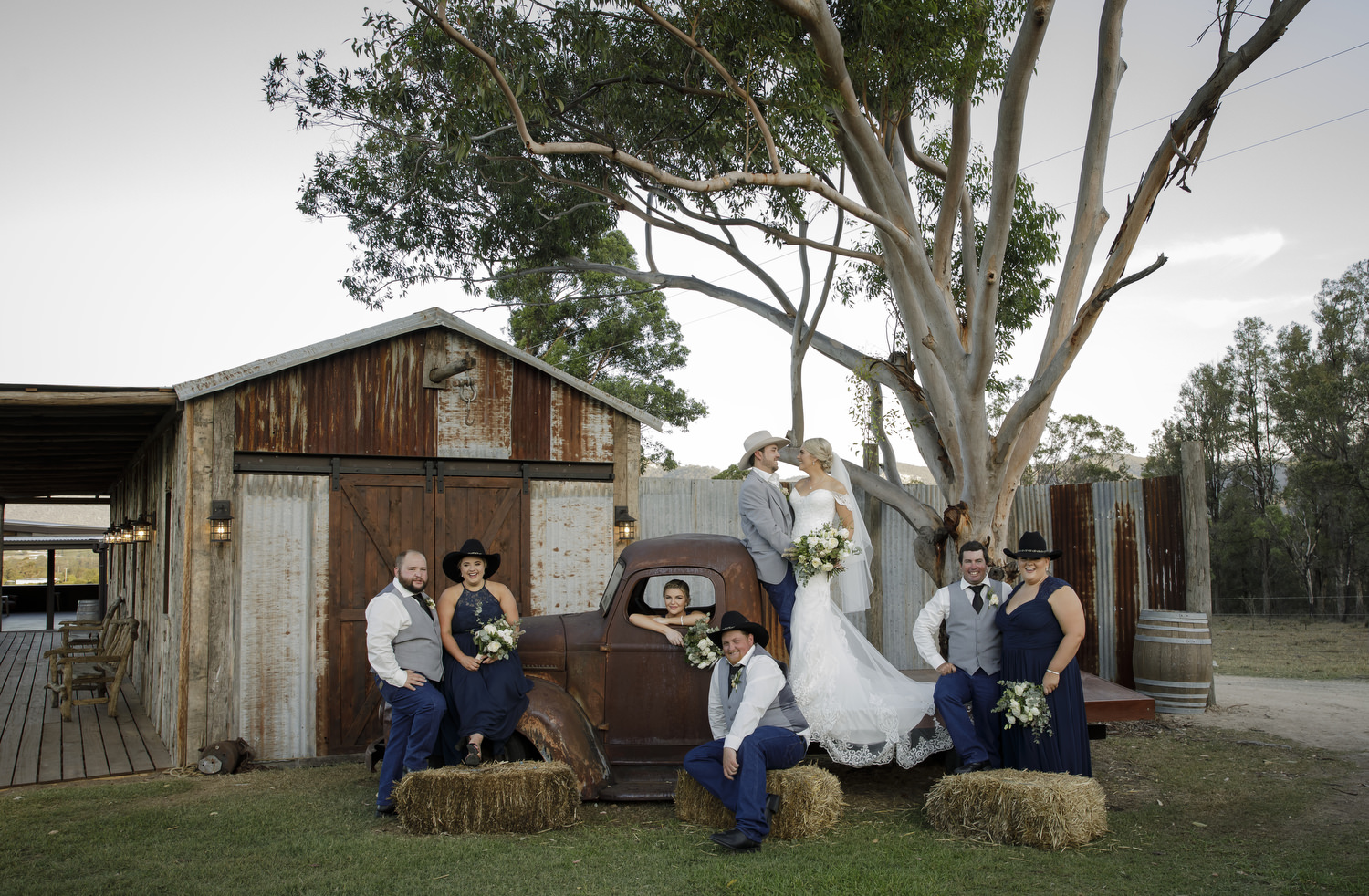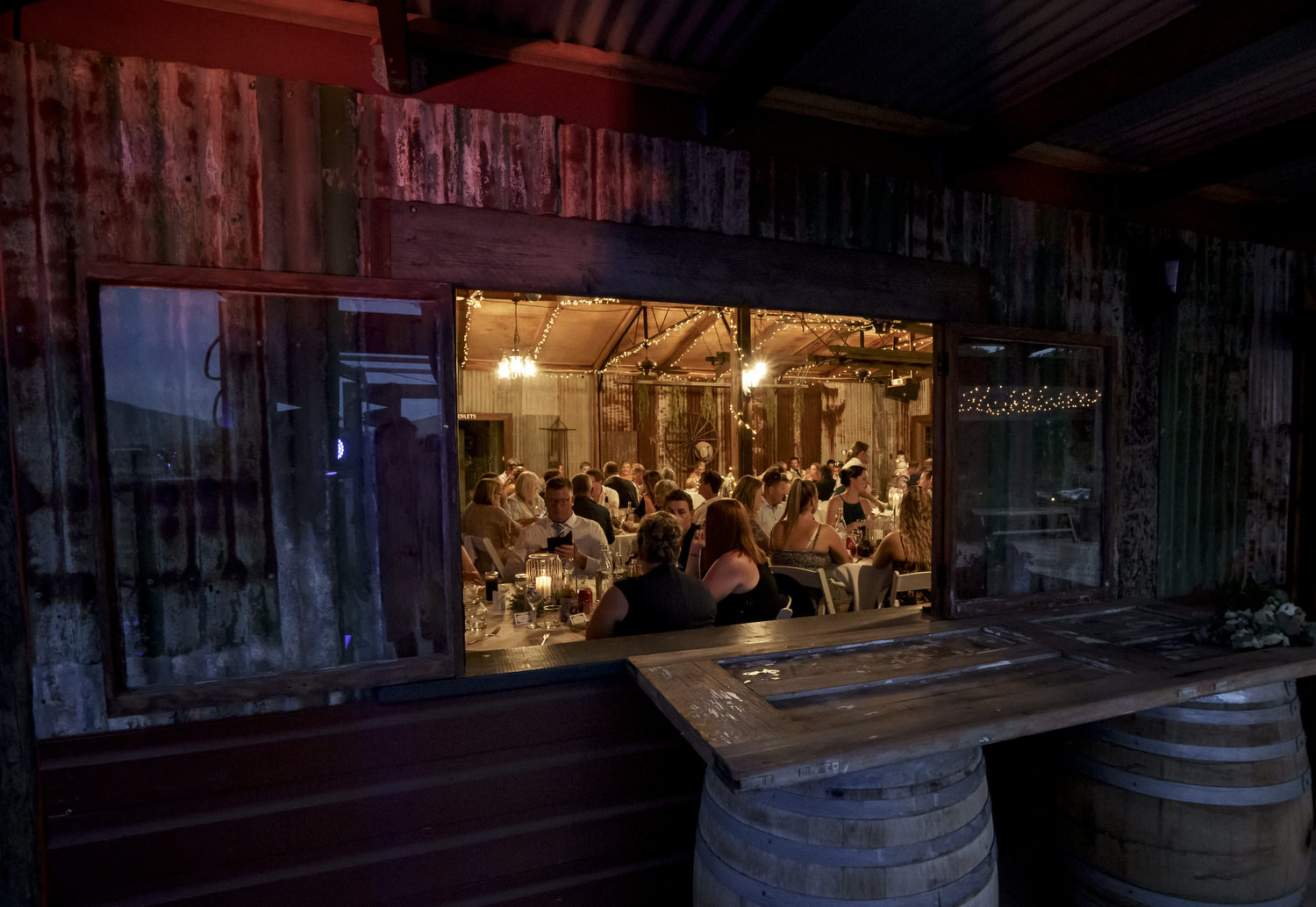 Bride
Mikaela
Groom
Nick
Ceremony Venue
Adams Peak Barn stay
Reception Venue
Adams Peak Barn stay
Catering
Monkey place catering
Celebrant
Margie McCumstie @ metamorphis ceremonies
Flowers
As sweet as Jasmine
Wedding cake
Sweet tooth cake designs
Stationary and bonbonniere
Elegant invitations by Kathryn
Wedding gown
Bridal Secrets Sydney
Bridesmaid Dresses
JJ's House
Suits
Ferrari formal wear Tamworth
Wedding engagement rings
Angus & Coote
Hair and Make up
Hair- Meraki hair artists by Annie Makeup- Olivia Richards makeup artistry
Entertainment
Redneck Gentlemen Tamworth
How did you meet?
Through mutual friends
How did he/she propose?'
Burgers on the beach
Tell us about the wedding dress?
Maggie Soterro Dress Dress with beaded lace and a sweetheart neck line, capped sleeves and Swarovski crystals.
Tell us about the ceremony?
HOT!!! 37 degree day! Very simple but meaningful
Tell us about the reception?
Loud! (Only 4 noise complaints to the police) Lots of beers! Lots of boots and lots of dancing! Just how we wanted it!
What was the most memorable moment?
Our vows! Although we took the piss out of each other in them they were exactly us on a piece of paper
Please list the menu and meal details:
Formal sit down alternate drop Entree- Caramelised Onion, Cherry Tomato and Feta Tart, Rocket, Balsamic, Walnut Mushroom, Chorizo Arincini, Tomato-Basil Reduction, Micro Cress Mains- Oven Roasted Beef Fillet or Beef Cheek, Potato Puree, Asparagus and Proscuitto, Beetroot and Red Wine Jus Brie and Walnut Chicken Roulade, Sweet Potato, Leek & Green Pea Confit, Honey Mustard Soubise Dessert- wedding cake
Songs played (walking down the aisle, leaving ceremony, first dance etc)?
Aisle song- in case you didn't know- Brett young Leaving ceremony- whatever it is- Zac Brown Band
Did you have a budget and were you able to stick to it?
Yes we did And no we didn't! Everything more expensive when you write "Wedding"
What was your colour theme and colour palette if applicable?
Just a rustic look
What was the total cost of your wedding (excluding honeymoon)?
$35000
What did you do for your Hens & Bucks Parties?
Hens- wine tour in the hunter valley Bucks- fishing trip and camping in Tamworth
Where did/will you go on your Honeymoon
Tasmania
What did you do for your Hens & Bucks Parties?
Tell us about your Photographer / photos
Thierry Boudan AMAZING!!! Couldn't have asked for a better person then Thierry
Any other details that you would like to provide or funny / interesting stories
Our celebrant almost fainted....